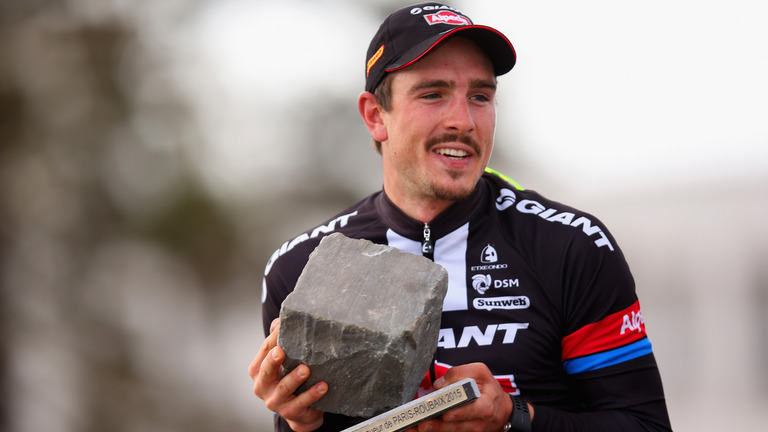 John Degenkolb has raised more than €10,000 in less than 24 hours to save the Paris-Roubaix Juniors race after organisers faced a shortfall in sponsorship.
Race organizer announced on Friday that due to a lack of funds it was likely that the U19 race would have to be cancelled.
"Immediately it was clear to me that I wanted to do everything possible to prevent this worst case", said Degenkolb.
"Not only because I have a very special relationship to Paris-Roubaix.  A race that fascinated me already as I was a child and directly infected me with the fascination for cycling. But also because of its importance for the support of young talents. In France, in Germany, worldwide."
The 2015 Paris-Roubaix winner set up a GoFundMe page to crowdfund the needed cash, raising more than €11,500 in 24 hours. He kickstarted the funding with his own donation of €2,500.
All funds are going to the Amis des Paris-Roubaix group, a volunteer organisation that cares for the cobblestones of Paris-Roubaix.