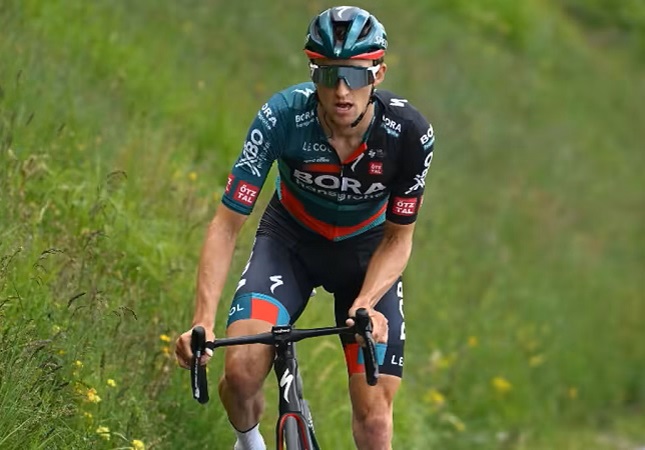 Jai Hindley is ready for his first participation at the Tour de France. The former winner of Giro d'Italia is one of the big favorites for a place on the final podium. 
"We're going to try to make it to the podium in Paris," says the Australian rider.
"As a little boy I already dreamed to be able to race here. I am very much looking forward to it. This is a special moment. I am grateful for the trust my team has in me. The fact that I can now ride the biggest cycling race in the world is really great. I feel great on the bike and am happy with the team we are here with."
Jonas Vingegaard and Tadej Pogacar are of course the two big favorites for the general classification, but Hindley's name is soon mentioned after that.
"Why not? This race is the main goal. I've done everything I had to do. We're going to try and get that podium in Paris. In any case, it would be a dream."
"Whether it will be a battle for third place? We will experience that in the next three weeks," Hindley continues. "It's hard to say now, but those two (Vingegaard and Pogacar) are world class. Last year they were clearly stronger than the rest. However, this year is another chance."