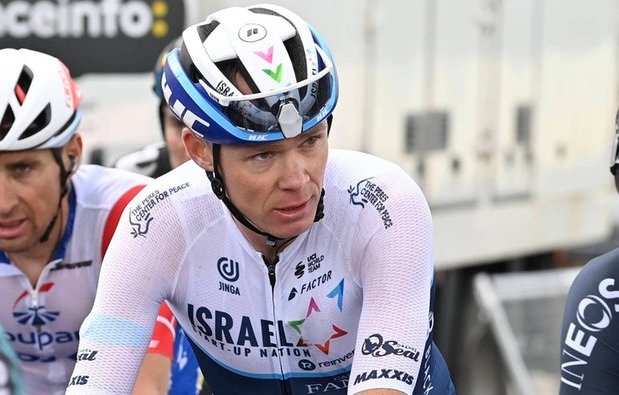 Chris Froome has talked in an interview about his return to racing and where his training and preparation are at towards the rest of the spring.
"Obviously I was a bit delayed with the start to the season due to the setbacks that I had in December and January but I've now had solid two and a half months to set up a good base. Now, after Coppi e Bartali it's time for me to introduce more intensity and more race-specific work on the bike. That'll take me towards my next goal, which will probably be the Tour of the Alps in a couple of weeks time".
"I've no issues now. No niggles, no pains, and nothing holding me back. I've got the green light so I just need to get the work in. I'm on that path now and that's what I'm used to doing. The training, the sacrifice, that's the part of the sport that I enjoy. I'm just going to get stuck into it. This is the first time since the big crash that everything is at 100 percent. There's no reason why I should be held back. It's purely about getting the racing and the training in and trying to get back up to speed again."
After the Tour of the Alps, Froome is planning a return to a race which he's won twice in his career: "Potentially Romandie. I don't know my program yet and we're taking it race by race at the moment. So much depends on where I get to in the next month or so and if it all goes to plan."
"I think that it won't help to put expectations out there right now when I don't know where I'm going to get to in the next couple of months. It really could go either way. I'd love to be back to my old self but it's going to take a lot of work to get there. I've now got the green light to do that work. I'm optimistic and hope that I get there," Froome concluded.