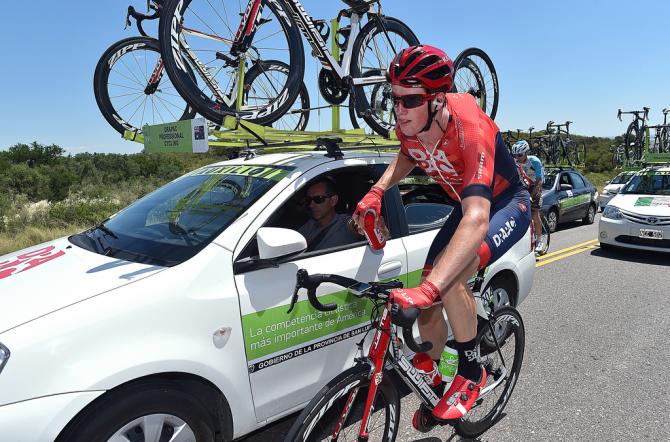 Israel Cycling Academy team have signed Jose Manuel Diaz Gallego, one of the best young amateur climbers from Spain, and the Australian sprinter Jason Lowndes.
Jose Manuel Diaz Gallego, 21, won the most important amateur one-day race in Spain this season and has now signed a two year contract with the Israeli Pro-Continental squad.
"Maybe most teams would not have taken this path, but for us, choosing to go with Jose is really who we are," explained team manager Ran Margaliot. "When we see someone with this kind of potential who needs a chance to grow and develop, we are willing to take the risk that comes along with the great promise".
The young rider from Jaen in southern Spain expressed his confidence that he will be able to justify the first Israeli pro team's trust in him, going into its most important and challenging season to date.
"Although this will be the first time I will race for a pro team, and a foreign one, I'm not scared at all. I know that I put myself in the best hands. I actually rejected a few offers from other teams and I chose Israel Cycling Academy for a good reason: they will be able to let me grow as a rider, while giving me the opportunity to race some great races."
Joining Jose Manuel Diaz Gallego in the Cycling Academy ranks will be young Australian sprinter Jason Lowndes.
Lowndes is the second Australian signed by Cycling Academy for 2017. Sixth place on his U23 World Cahmpionships debut saw the Israeli team offer him the contract.
"I have signed for Cycling Academy and I am pretty happy to stay Pro-Continental," the former Drapac rider told Cyclingnews. "Drapac had confidence and said 'we think you have the ability' and you would be a good development rider to take, but 'what you need to work on is your professionalism' and the way I conduct myself and that sort of stuff. Which I think I have definitely made big improvements on this year but maybe not as much as they wanted. Which I completely understand. In saying that, I don't think I am ready for the WorldTour."