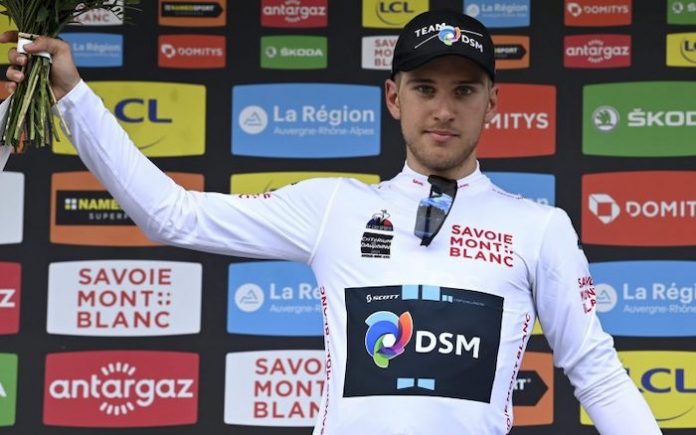 Ilan Van Wilder and Team DSM have reached an agreement on the early termination of his contract. The 21-year-old signed with Deceuninck-Quick-Step for two years. 
Van Wilder and Team DSM had been in conflict for months and the Belgian talent wanted to leave the German team, despite a contract that ran until the end of 2022.
The first reports of a broken relationship between the two parties date from early July. The disagreement arose about certain equipment, which other riders did have, but which Van Wilder did not have available. His omission from the Vuelta a Espana team worsened the situation.
It now appears that Team DSM has reached an agreement on a transfer fee with Deceuninck-Quick-Step over Van Wilder.
DSM team manager Iwan Spekenbrink is pleased that both parties have reached an agreement.
"It was a no-go that a rider could attempt to force his way out of a contract by making public statements or involving a court, and we would have refused to facilitate a transfer in that way," Spekenbrink said. "We were open to the possibilities of a transfer in a proper way and on the right basis. It is good to see that Ilan and his agent allowed the two teams to work out a transfer in the correct manner. We wish Ilan and Deceuninck–Quick-Step all the best."
"We are happy to sign with Ilan, a rider who we are confident can progress within our ranks and bring something to the team," said Patrick Lefevere. "We believe Ilan will be of added value to our GC ambitions and are pleased that after some good conversations with Team DSM, we were able to bring him on board."