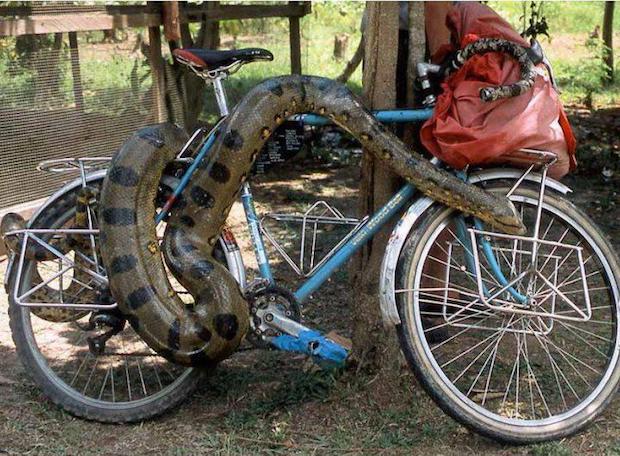 Thousands of bicycles are stolen every year in the world and in most cases the owners never get them back. However, you can take specific steps to prevent your bike from being victimized or increase the chance of seeing it again.
Whether you're a casual commuter or seasoned roadie, there are a number of steps you can take to protect your bike from opportunist thieves.
Lock it up
This one may seem obvious, but bike thieves are opportunists and even if you leave you bike for a moment, you should lock it up. After all, you only need to take your eyes off your pride and joy for a few seconds for it to disappear.
Therefore, if you have any intention of leaving your bike unattended, whether it's at the shop, outside the office, or while you're grabbing a coffee and slice of cake, then it's important to own a reliable lock.
Write down your serial number and personalize your bike
If the police finds your bike, the serial number is the first thing they look for to match it with an owner. Also, throw a sticker on your bike or write your name on the underside of the saddle. Accessories can be removed, so mark the frame in some obvious ways. Add anything to make it uniquely identifiable.
Use a GPS tracker
If you are a true cycling fan, your bike is among your most valuable possessions. You probably already have a bad-ass bike lock and know the basics of smart bicycle parking. But what if you're still not at complete peace about the safety of your two-wheeled buddy and thinking what else you can do to protect your bike? Get a GPS tracker!
Alternatively, invest in a bike alarm that detects when the bike is being jostled, sets of a signal and sends a message to your smartphone.
Lock it to something solid
Make sure it is secured to an immovable object, like a cycle anchor or railings. Some things that look solid are not, so always do a check. If you're locking it to a post, make sure the post is high enough, so the thieves can't lift it over the top.
Don't lock it every day in the same place
If you park your bike in the same public spot, you might feel a deceiving sense of comfort – nothing has happened there before, has it? Actually, you are making the task easier for criminals – they can spot your bike's location and the times when nobody's watching it, and plan a flawless attack.