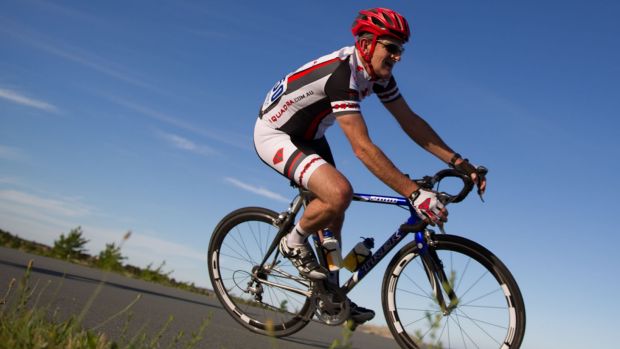 A hidden flaw in his $4000 bike (Trek 2000), undetectable by mechanics, caused the death of Richard Stanton, a super fit 49-year-old father of two daughters from Canberra, Australia.
Stanton died after the alloy steering tube in his bicycle "unexpectedly and catastrophically failed" in January 2015, a coronial inquest into his death this month concluded.
The 49-year-old suffered head, facial and neck injuries when the failure in the steering tube caused him to fall from his bicycle. Stanton had been riding with a friend after having coffee and riding about 35km/h uphill on Kent Street in Deakin. He died three days later in Canberra Hospital.
Coroner Lisbeth Campbell found Stanton's riding, maintenance of the bike or previous minor prang had no bearing on the crash and instead pinned the failure of the carbon fork on a fatigue fracture in the aluminium steering tube.
The coroner determined the crack could not have been picked up by Mr Stanton or the technicians that had serviced his bike less than two months earlier and deemed it an "inclusion flaw" from the manufacturing process.
Now the coroner has recommended Standards Australia investigate a mandatory safe life for bicycles components such as the front steering fork, depending on the material and manufacturing process.
Upper safe life limits are routine in the aerospace industry, which uses many of the same materials found in high-end bicycles, Coroner Campbell said.
"In the aerospace industry every use of every part is documented. There is no control over how the bicycle is treated, how the bicycle is used, how the bicycle is stored, how the bicycle is transported," Bourke said.
"There are so many variables it is actually very hard to identify a safe life of a part of a bike."
The manufacturer of Stanton's bicycle, Trek, will update its owner manuals to warn consumers about the risk of parts past their useful life failing catastrophically and without warning, in line with the coroner's recommendations.
via The Sydney Herald Morning