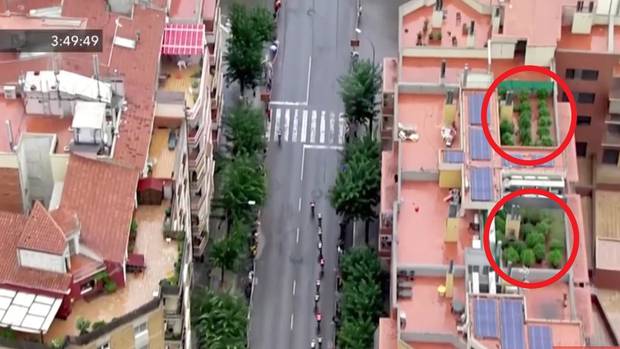 As a helicopter tracked the cyclists during the final moments of the eighth stage of the race, the birds-eye view shot panned over an apartment rooftop growing 40 marijuana plants spread out across two plantations.
? ? El helicóptero de #LaVuelta19 descubre una plantación de marihuana en una azotea. pic.twitter.com/Zhry3x1rng

— AUGC Guardia Civil (@AUGC_Comunica) September 3, 2019
Police say they have seized the plants which had reportedly been left abandoned on the rooftop and no one has yet been arrested.
"We received information thanks to the images that individuals posted on social media that had been taken from the helicopter of La Vuelta," a police spokesperson told ESPN.
"That has helped us to seize 40 marijuana plants. No one has been arrested, but the investigation is still ongoing to find those responsible."
While the buying or selling of cannabis is a criminal offence in Spain, growing it on private property for private consumption is legal. But it's a grey area. Cannabis clubs have proliferated in cities across Spain, where members are allowed to smoke what has been specifically grown by and for the cooperative.