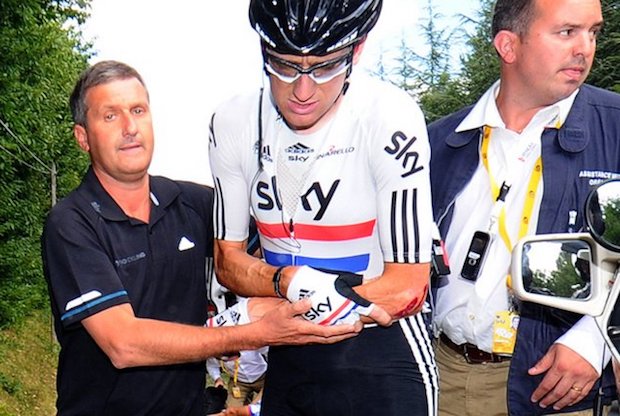 According to Daily Mail, former doctor of Team Sky – Richard Freeman – may tell a General Medical Council hearing in the New Year that a batch of testosterone patches were for at least two members of the management staff.
Daily Mail adds that the individuals concerned have provided testimony denying any involvement and that there is no documentary evidence such as prescriptions to support the claim.
Freeman ran a private clinic for British Cycling staff out of the Manchester velodrome while also looking after riders.
In the misconduct tribunal in February, he will be questioned over the testosterone and over allegedly failing to maintain adequate records. He is at risk of being suspended or even struck off.
At the time of the delivery, British Cycling were preparing for the London 2012 Olympics, at which the team won eight golds and 12 medals in total.
Freeman has always claimed that he would clear up the confusion in the tribunal and prove wrong any suggestion of wrongdoing.
He told the BBC in July: "I can clear everything up but I am under investigation about my medicines management policy and I am not at liberty to talk about it. Once that inquiry is finished I will talk freely about the delivery."