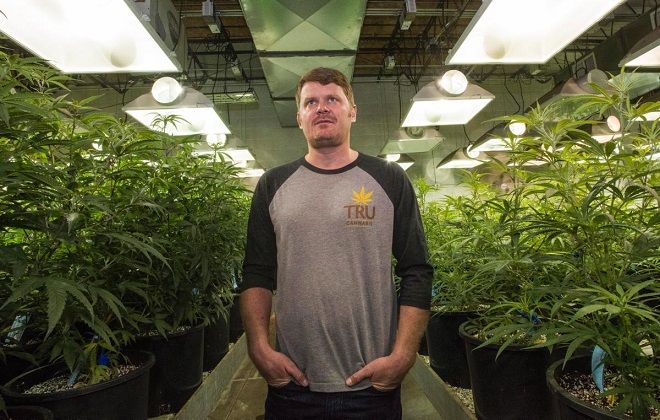 Former pro cyclist Floyd Landis has started a new career producing "high-quality cannabis products" under the brand name Floyd's of Leadville. Since Colorado legalized recreational marijuana in 2014, the pot market has since grown to a billion-dollar industry—and Landis appears happy to be on board.
"I am really excited about this new phase of my life," Landis said. "The cannabis industry is growing fast and I am fortunate to have this opportunity to play a role."
Landis's explosive cycling career which saw him hit the heights of victory at the Tour de France, Paris-Nice, and the Tour of California, was matched by his politically explosive posts-cycling career which saw Landis play a pivotal role in toppling Lance Armstrong's reputation, as well as being embroilled in several other legal tussles.
A huge component of Floyd's mission is to market the products as an alternative to opiate painkillers and other addictive prescription drugs. And according to the Floyd's of Leadville Twitter account, Landis is even offering a limited discount to USA Cycling members: 15 percent off, if you show your license.
"The therapeutic uses for cannabis can't be ignored," Landis says. For years I relied on opioid pain relievers to treat my hip pain. With cannabis, I find that I can manage my pain and have a better quality of life. We need to give people a safer alternative."
Landis has moved to Colorado for his business, but interestingly he isn't the only ex-Tour de France winner in the area. That's right, his old friend Lance Armstrong is sheltered away from the media spotlight in the exclusive rural community of Aspen, CO, just an hour and half's drive from Leadville – which in Colorado terms is literally the next town over.