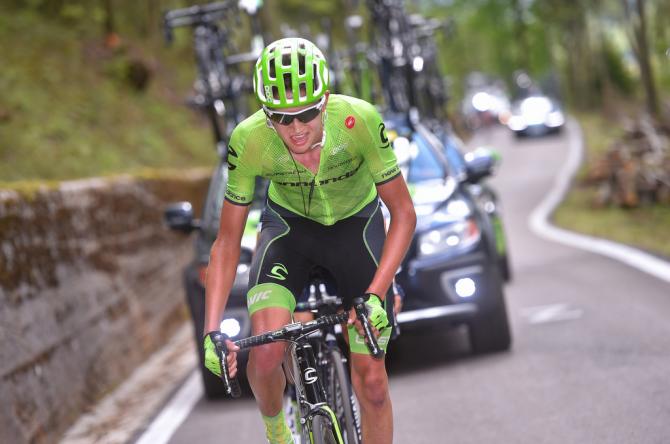 Joe Dombrowski (Cannondale-Drapac) is proposing an uphill hour record so that those cyclists who are 'time trial challenged' can get in on the fun. His idea is for the maximum elevation gained in one hour, in meters, on a climb of the rider's choice.
"The craze last year was the hour record, but I might get the record for the slowest hour record," said Dombrowski. "I thought it would be cool if we created an uphill hour record, outdoors. It's how many meters you can climb in an hour."
"I like the element that it's not controlled like a track. If you can find a climb that's better for it, then more power to you," he said.
"It's sort of limiting in that you're probably looking at, for a one-hour, flat-out effort on a perfect climb for it with good wind, good weather, like 1,900 VAM (vertical meters gained per hour) or something, 1,850. That's a big climb. You have to find a big climb with good wind, good weather."
The right climb needs to be long enough and have the right attributes. Steeper gradients offer less wind resistance, allowing for higher VAM figures. "I think steep, with a tailwind, with good pavement, and like 70-degrees Fahrenheit," he said.
"Wouldn't it be interesting to see how many meters someone could climb in an hour? The thing is, if I do this before anyone else, I will obviously have the record," he laughed.