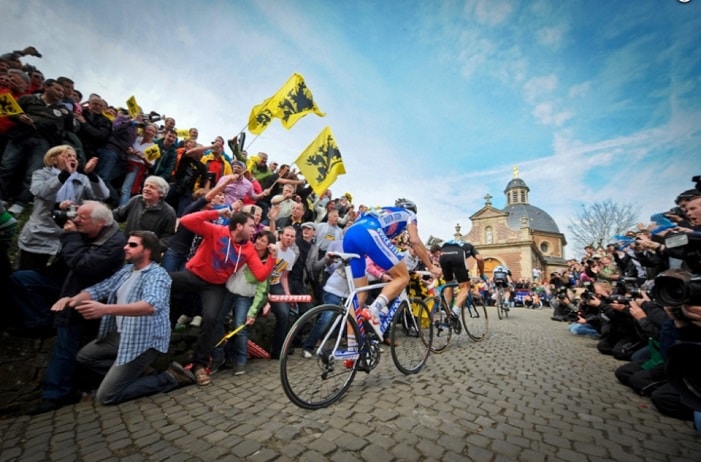 Flanders will bid to organise the 2021 Road World Championships, with the UCI due to announce its selection in September this year.
The Flemish Sport Minister Philippe Muyters told VRT Sport that "Flanders is cycling. In 2002, the last time we organised the World Championships in Zolder. Now we have the chance to get it to Flanders in the jubilee year 2021.
"The economic impact of such a World Championships is considerable and is cautiously estimated at 30m euros," he added, "although we may be even more ambitious as a real cycling region."
The first World Championships were held in 1921. They were only for amateurs. The first World Championships that allowed professional cyclists were held in 1927.
Muyters has set aside 3.5 million euro for the preparation of Flanders' candidature.
"Organising the World Championships would be a great opportunity," Minister-President of Flanders Geert Bourgeois said.
"Not only for the fans who get the chance to see the absolute world's best at work for several days in a row, but also for the image of Flanders in the world.
"The World Championships is one of those sporting events that really reach screens anywhere in the world's smallest corners."