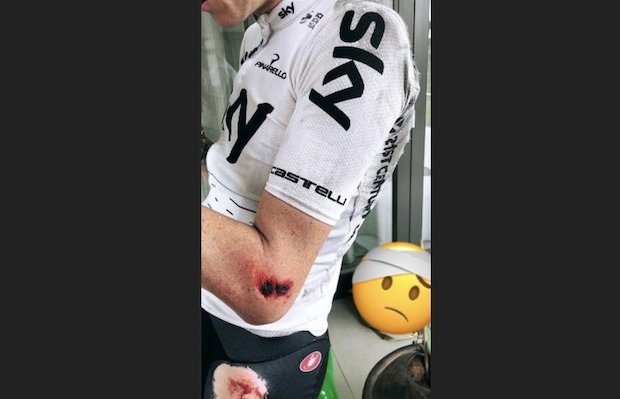 Chris Froome was lucky to escape serious injury after he suffered a crash during a training ride on the outskirts of Johannesburg, South Africa.
The Kenyan-born British rider has returned to South Africa to kickstart his 2018 training. So far this year he has logged over 2,000km, hitting 150km on all but two outings.
Froome knocked off a solid 157km training session on New Year's Day and the following day saw him out for another ride of more than six hours and nearly 200km.
With the case surrounding the adverse analytical finding at the Vuelta a Espana still very much open, which races we will see Froome at this year is far from certain.
The Team Sky rider tested for double the permitted amount of the asthma drug Salbutamol during the 2017 Vuelta a Espana, which he went on to win, and has been asked to explain the abnormal test result to the UCI.