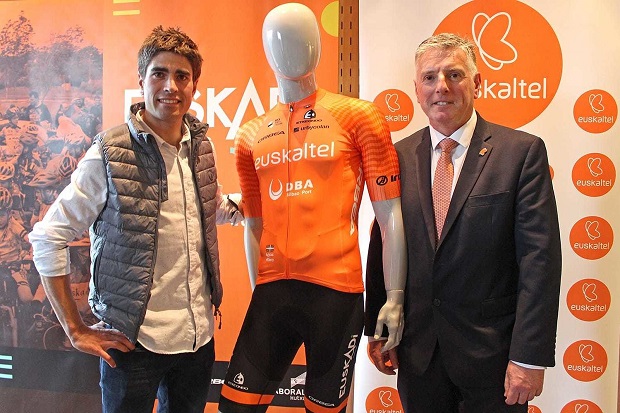 Euskaltel and its trademark orange jersey make a return to cycling seven years after the Euskaltel-Euskadi team folded.
The Fundación Euskadi squad, with Mikel Landa as its president, has announced that it will become Euskaltel-Euskadi starting at the Tour of the Basque Country in April.
"The goal is to continue on the path of growth, and the support of Euskaltel is going to be a huge boost," Landa said. "We want to put the team back where it needs to be. The collaboration with Euskaltel, as well as the move to the UCI ProTeam category, is a move in that direction."
"The relationship of Euskaltel with cycling and Fundación Euskadi has been a success story," said Xabier Iturbe, President of Euskaltel. "We want to repeat the great union and bring back the excitement that it generated in all the fans. We share this feeling and values.
"This team is something unique; it represents an entire country, and we want to be part of it once again. We have a lot of confidence in the new project led by Mikel Landa because he's doing a great job."
The team hopes to revive the Basque cycling tradition, and has ambitions toward securing a bid to race the 2020 Vuelta a España, and the Tour de France in the coming years.