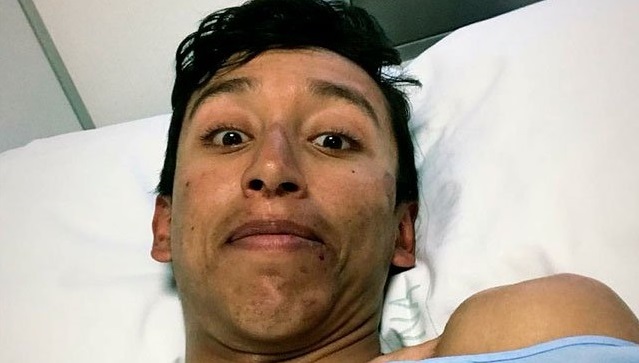 Egan Bernal has been discharged from hospital after crashing during Clasica San Sebastian on Saturday.
The young Colombian underwent surgery on Saturday night to repair his top lip, which was split in the crash, and to reduce his nasal fracture.
He will undergo dental surgery in the coming weeks to repair a number of missing, broken and fractured teeth.
Bernal will rest completely for at least three weeks after also suffering a small bleed on the brain during the crash.
The Colombian will continue to be closely monitored by Team Sky's medical team.
"Thank you to all the people that have been waiting and have sent me messages of support," Bernal wrote on Twitter.
"Yesterday, my fall was quite hard but I have already had an operation on the nose and mouth, now I have to put in a pair of teeth that fell out. But, well… patience."