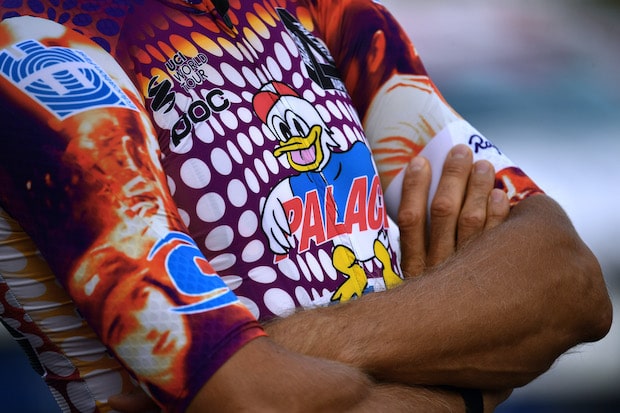 EF Pro Cycling unveiled a limited edition kit and bike at the Giro d'Italia team presentation, a collaboration between Rapha, Cannondale and skateboarding brand Palace.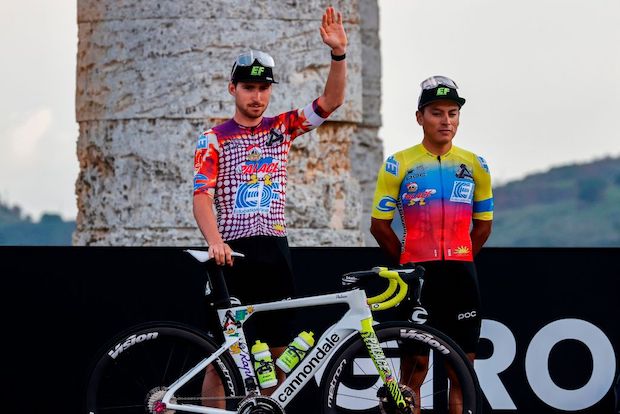 The team said rather than "mirroring the pink of the race's maglia rosa," it went for the changeout kit, bike paint job, POC glasses and helmets which has already achieved one of its goals – we're all talking about it.
"You can't help but smile, turn your head, and say 'what?!'" EF Pro Cycling President Mary Wittenberg said.
"At least that's our hope when you see the fabulous collaboration of Rapha x Palace on our EF Pro Cycling riders, complete with bikes and accessories from our partners. Underneath the strain and struggle, even WorldTour professional cycling is fun.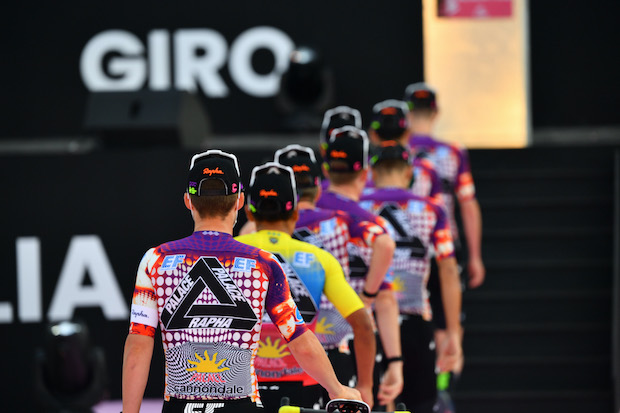 Along with the kit, the team will roll out in Italy on Palace-designed Cannondales, POC sunglasses, and helmets.
The design will be available to the public in limited numbers in the form of the Pro Team Aero Jersey and Pro Team Bib Shorts II as well as special edition socks, caps and musettes. There will also be men's and women's versions of the ever-popular ProTeam Training Jersey, and women's version of the Pro Team Bib Shorts and Pro Team Aero Jersey.