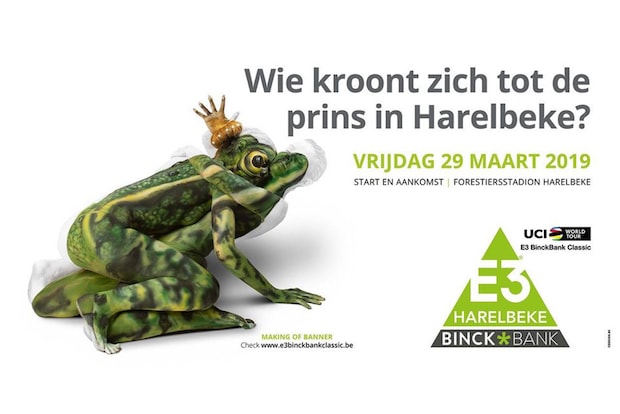 E3 Harelbeke organisers are roundly criticised – again – for poster which shows two women in bodypaint entwined to form a frog, the latest in a series of controversial promotion campaigns by the Belgian race.
UCI issued a statement disapproving the E3 Harelbeke's poster, ordering the race organisers to remove the graphics from all of its media.
"The Union Cycliste Internationale (UCI) regrets and strongly disapproves of the choice made by the organizer of the E3 BinckBank Classic," the statement read.
"The UCI has ordered the organizer of the E3 BinckBank Classic to withdraw the visual promotion from all its communication channels in which it appears. In the case of non-compliance, the UCI will envisage initiating proceedings with its legal bodies."
This is not the first time that world cycling's governing body has clashed with the organisers of the race commonly known as E3 Harelbeke.
In 2015, the marketing material showed a rider about to grab a woman's exposed bottom.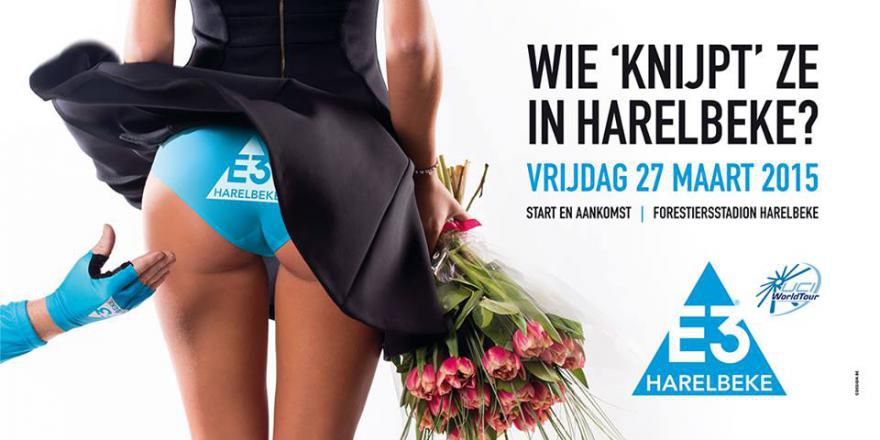 If people were shocked by this poster, it's maybe because they didn't remember this from 2011.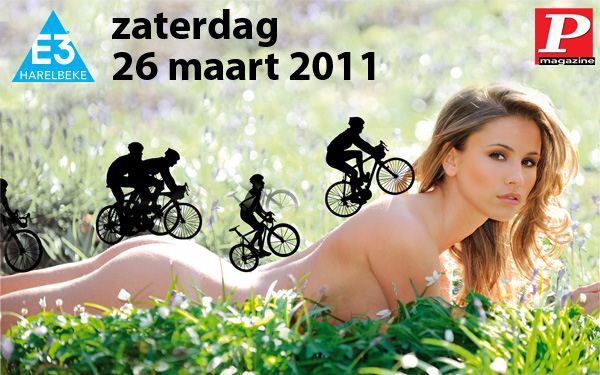 Last year's poster featured a cowboy and was supported by female dancers in 'cowgirl' outfits.