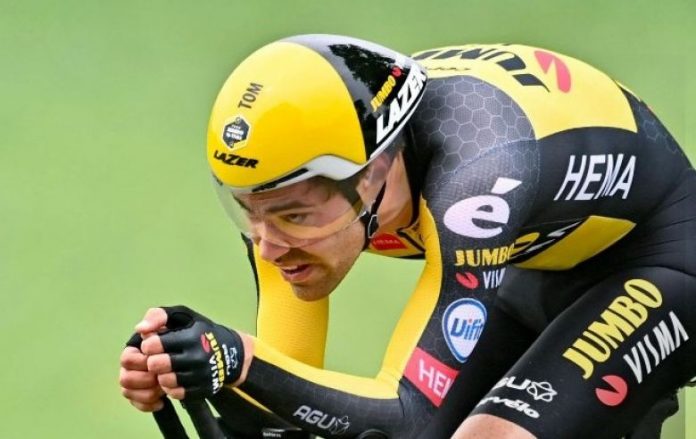 Tom Dumoulin become Dutch time trial champion for the fourth time in his career in Emmen, beating Sebastian Langeveld with almost half a minute.
"This is just really beautiful. Winning is winning. Now I can ride around in a nice jersey for a year," said the 30-year-old rider. "Maybe in 2017 or 2018 it would have affected me less, but now it affects me a lot. Really pretty."
"Fortunately, the result also reflects that. Since the beginning of May I started training seriously again. Since then it has only gone in the right direction – also some lesser days and periods, but mainly better. Certainly in Switzerland things got better every day. That I'm recovering well is perhaps the best thing of all. Last year and early this year when I stopped, I was just overtrained and just didn't recover."
"The fact that you no longer know your own body is a very bad feeling. That your body no longer responds to training, as you are used to. The rest period has done me a lot of good. It's great that it's already yielding results. I'm very happy with that," said the new champion.
Dumoulin returned to racing at the Tour de Suisse, with his eyes on the top step of the podium in the race against the clock at the Tokyo Olympics. Dumoulin finished in second place at the previous Summer Games behind Fabian Cancellara.