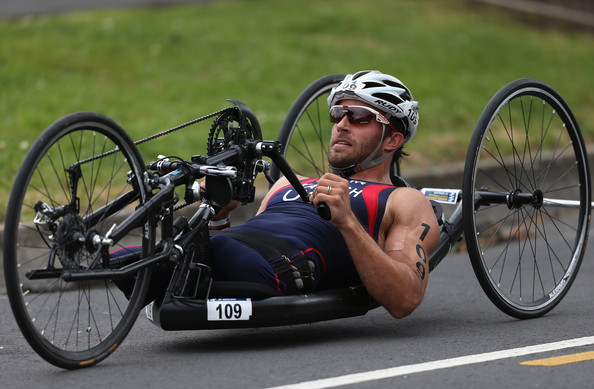 RAAM (Race Across America) is one of the hardest endurance events in the world.
Between the desert heat, the altitude of the Rocky mountains, and the brutal headwinds buffeting riders from the start in California to the finish in Maryland, it has broken more than a few great athletes.
Andre Kajlich is a handcyclist and a veteran of several endurance races and Ironman competitions. This year, he became the first handcyclist to qualify for the Race Across America (RAAM) competition.
Andre's training has included at least one day per weekend with 200-250 miles of ride time. He has gathered a like-minded crew of supporters and sponsors that will be his mental and physical reinforcements throughout the 3,000 miles.
He will have a support van with him, which is where he will catch his 90 minutes of sleep each night and a few 30-minute naps during the day. His race diet will consist of calories from his drink mix and an assortment of high-carb snacks.
The positive attitude has helped Kajlich gain quite a following, and he hopes that his ride will show that, as he says on his blog, "progress does not ignore dedication."