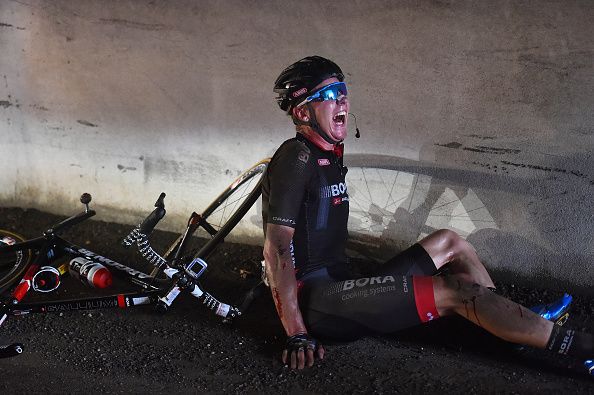 Recently retired German rider Dominik Nerz has opened up about the problems which forced him to walk away from cycling at just 27 years of age, with the German suffering headaches, dizziness and disorientation after several crashes where he hit his head. In mid-October he announced in a team release that he was leaving the sport.
"It is hard for me, but I have to quit my career by the end of 2016 for health reasons," he said then. "It's really a tough call, and to say goodbye to the pro scene won't be easy for me. But after several medical investigations there is no other option.
"I gave it everything until the last races in Italy and also the team supported me as far as possible – I am very thankful for that – but I have to stop cycling at this point. It was an intense time in cycling where I gained experience, had some great moment and also found friendship. Now there is a new part in my life waiting and like always in cycling, I again will give it 100%."
Clarification about his health issues weren't given at the time but now, in an interview with Sueddeutsche.de, he has elaborated on the reasons.
He told the newspaper that in 2015 alone he hit his head six or seven times in race crashes. "I do not know exactly," he states. Those include a fall on the queen stage of the Criterium du Dauphiné when he hit a wall in an unlit tunnel. While he avoided fractures, he said that he had a head injury. Looking back at what happened in recent months, he tells the newspaper that he made a mistake. "I should have listened to my inner signals much more often and never have started the Tour."