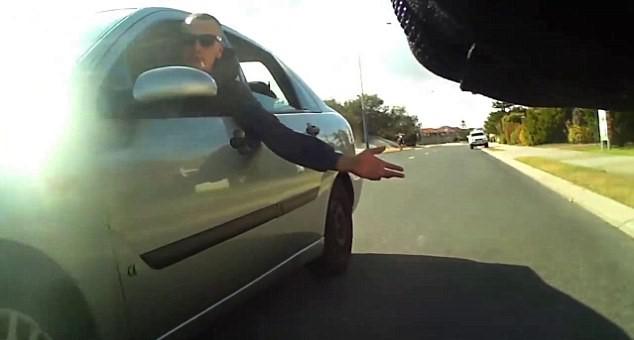 Social media users are calling for a West Australian man caught on camera smacking the bottom of a cyclist as he drove past to himself be slapped with a hefty fine.
The man was travelling along a road in Mindarie, Perth, when he hung out the passenger window, with a cigarette in his mouth, and smacked the unsuspecting cyclist.
What a jackass! ??? pic.twitter.com/FwdkT5qpC7

— Cycling Today (@CyclingTodayEn) 21 noiembrie 2016
While details are thin on the ground commenters on the video have speculated that the vehicle is a rental and will therefore be difficult to track down.