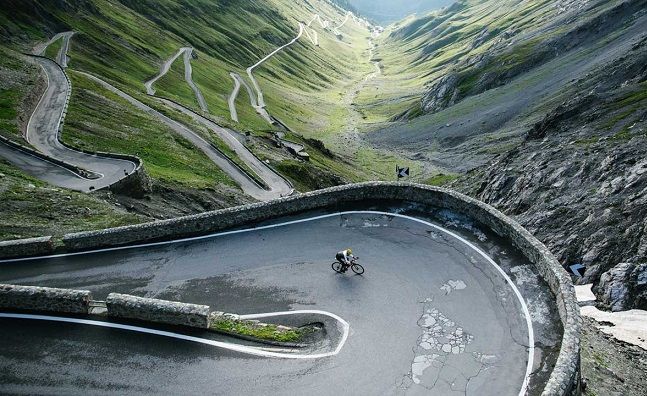 As the highest road pass in Italy, standing proud at 2,758 metres, the Passo dello Stelvio needs very little introduction.
From Prato its 48 bends carve their way up the mountain in what appears to be an endless road towards heaven, constantly switching back and forth the higher you climb.
Stelvio is the highest finish of any Grand Tour. Giro d'Italia often crosses the Stelvio Pass (for the first time in 1953, when Coppi beat Koblet). The last winner on the pass was Dario Cataldo in 2014. Every year, the pass is closed to motor vehicles on one day in late August when about 8,000 cyclists ride and around 25 runners run to the top of the Stelvio.
Length: 24.3km
Summit: 2,758m
Elevation gain: 1,808m
Average gradient: 7.4%
Max gradient: 14%