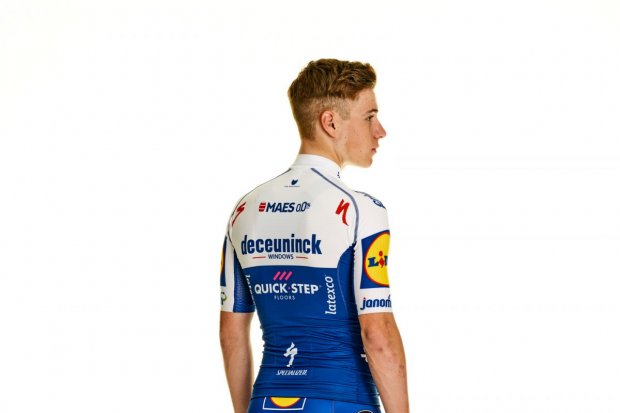 Deceuninck-Quick-Step have unveiled their new kit for the 2020 season, changing from blue to a white wolf. 
The Belgian team announced a new sponsor, with Napoleon Games adding their name to the new jersey. The company provides betting and casino services, but now, in line with UCI regulations they will remove all cycling betting from their website.
The outfit has retained the same shade of blue of recent seasons but the chest and shoulders section of the jersey is now in white.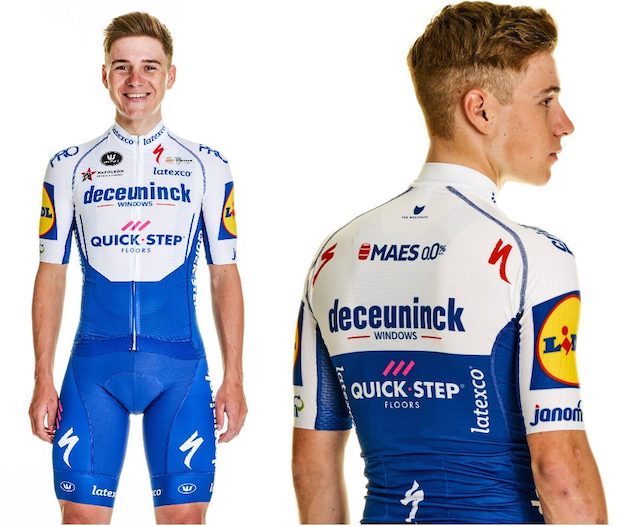 It offers a brighter appearance to the team's kit while also retaining much the same identity.
Manufacturer Vermac has managed to incorporate the team's 'Wolfpack' logo onto the front. Though those without an artistic bent may have to look hard to see it. 
Remco Evenepoel had his say on the kit stating, "It's very different to what the team had in the past years, but it's really nice. When I first saw it, I just knew it was going to be a cool kit. The white and blue combination is beautiful and I'm sure it will stand out from the peloton.
"The wolf on the chest is also great and the sponsors fit in perfectly. I can't wait to wear it in my first race and I'm sure also our fans will love it. A big thanks to Vermarc and the team for creating such an amazing and elegant kit."