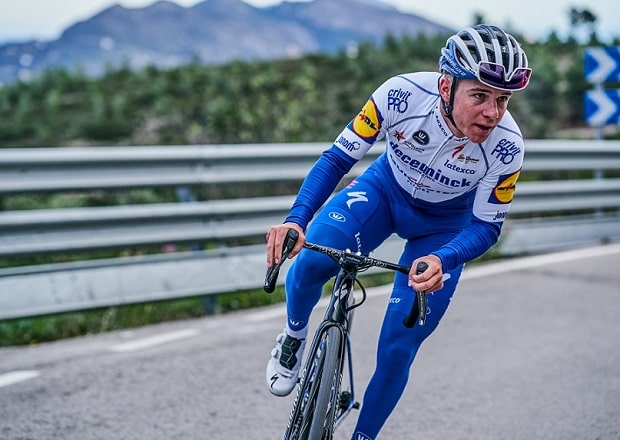 Roger De Vlaeminck said in an interview with Knack that Remco Evenepoel should ride cyclo-cross. 
"Remco Evenepoel, who is now being praised everywhere, is a good one. You can see that. If he wants to move forward, he will best become a cyclo-cross rider," said De Vlaeminck.
Mathieu van der Poel and Wout van Aert are the most recent examples of riders who successfully switched between the two disciplines.
"Because they also cross, they have a serious lead over the rest. Every road cyclist should ride at least a cyclo-cross race: preferably the heavy, real crosses, such as Zonhoven or Overijse. Perfect for opening the lungs."
He sees cyclo-cross experience as a valuable addition to road cyclists.
"Crossers are much more skilful. I have never fallen in my entire career: learned in cyclocross. The champions of the past knew all that. Eddy Merckx has also crossed, just like Frans Verbeeck and Walter Godefroot. There is no better way to get through winter."
The Giro d'Italia will be the first grand tour for Remco Evenepoel this autumn.
"He beats the best in time trial, but does he consume the mountains?" De Vlaeminck wonders. "Evenepoel is certainly not too young to win. It never depends on that, remember that. You have to be good: it's that simple. You have to be Messi, but on a bicycle."