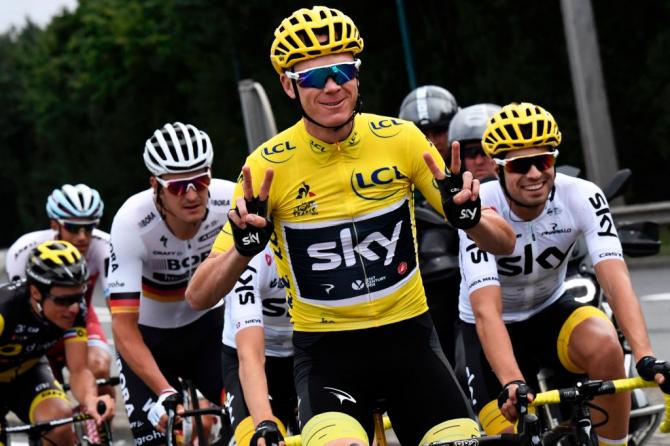 Journalist David Walsh, whose investigations helped expose Lance Armstrong, has defended Chris Froome's achievements, saying there is "no evidence" that the Briton has used performance-enhancing drugs.
"It's not Chris Froome alone that I think is clean. Quite a few of today's top riders are," David Walsh said in an interview with RTE Radio 1.
"I think Dan Martin is clean. He would have possibly been second, definitely on the podium, if he hadn't been brought down unluckily by Richie Porte at a critical stage of this year's Tour de France.
"I don't think that if Dan Martin had finished second, 1½ minutes or two minutes behind Chris Froome, that people would have been up in arms.
"I believe his performance is entirely credible. And if his performance in percentage terms is a very small margin less than Chris Froome, why should he have such a credibility problem with one guy and not the other?"
"I believe he's clean and I don't see any reason for not believing," Walsh said. "The case against Chris Froome is powerful in so many ways, all it lacks is evidence.
"Make up your own mind. I'm making up mind and exercising my right to call this as I see it."
"If you ask me about Bradley Wiggins, I'd say he cheated in 2012 to win the Tour de France. Officially he didn't but I believe it's a completely tainted victory.
"I'm not backing everybody. You look at each case and you make up your own mind. Why would David Millar go to such lengths to lie about Chris Froome? He's doped. He got caught and served a suspension, most people accept that when he came back he rode clean.
"Millar knows what people can do clean and can do dirty and he has 'not one atom' of doubt about Chris Froome."