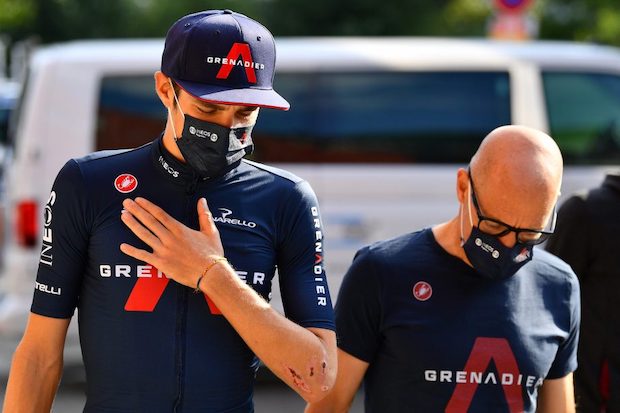 Dave Brailsford admits the team has failed to notice their rivals 'overtaking' them and it is time for a change.
Both Egan Bernal and Geraint Thomas bowed out of the Tour de France and Giro d'Italia respectively this season after the team won seven yellow jerseys at the Tour de France while also enjoying success at the Giro d'Italia, Vuelta a Espana and other stage races in the past.
"If you've found a way to win, then you stick with that way. The result: we continued to work with our heads down and we didn't notice that other teams were overtaking us," Brailsford told Het Nieuwsblad.
"Only now do we realize that we have to keep questioning ourselves, that we have to keep reinventing ourselves.
"Now is the time to take a step back and think about the next five years. Where should we improve? We cannot afford to keep working the way we did. We have come to the point where we have to admit that other teams have passed us and that it is time for a different approach."