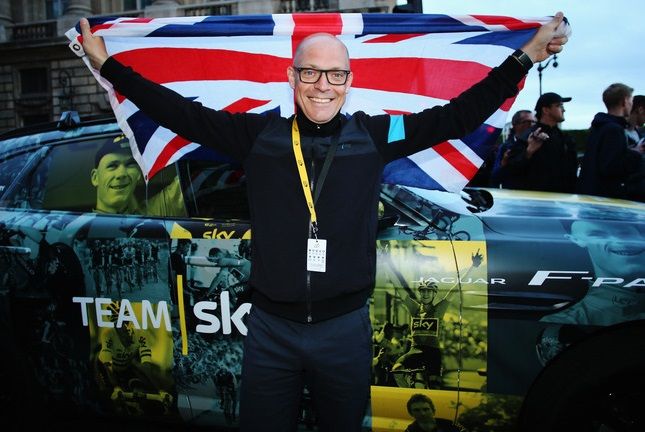 When asked if he is considering stepping aside in the wake of the brewing scandal between the team and British Cycling, Team Sky boss Dave Brailsford simply responded with "no." 
Brailsford was labelled "untouchable" in a leaked review of British Cycling and its handling of sexism allegations against a top coach. The federation admitted mistakes after the publication of the review Friday by the Daily Mail.
Jess Varnish – whose sexism allegations sparked the furore -added fuel to the fire later on Friday in an interview with the BBC saying she was expendable and was always going to be the one 'thrown under the bus' in any enquiry to preserve British Cycling's reputation.
British Cycling is already reeling from revelations it mishandled the drugs records of Bradley Wiggins, with Brailsford in the firing line. But Brailsford, speaking at the Tirreno-Adriatico race in Italy, said he had no intention of standing down.
"No. My thoughts are about what's good for the team and what's right," he said. "I'm fine in myself and I've got confidence in my team.
"On a personal level, I've been through a lot over the years and it's important to make sure that you can look at yourself and say that there has been no wrongdoing. I'm confident of that," added Brailsford.
British anti-doping authorities are investigating Sky and British Cycling over a mysterious package delivered to Wiggins at the 2011 Criterium du Dauphine.
Questions have also been asked over three "therapeutic use exemptions" or TUEs granted to five-times Olympic champion Wiggins in 2011, 2012 and 2013.