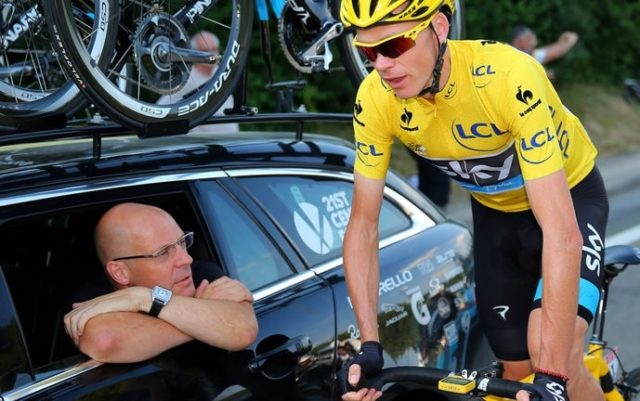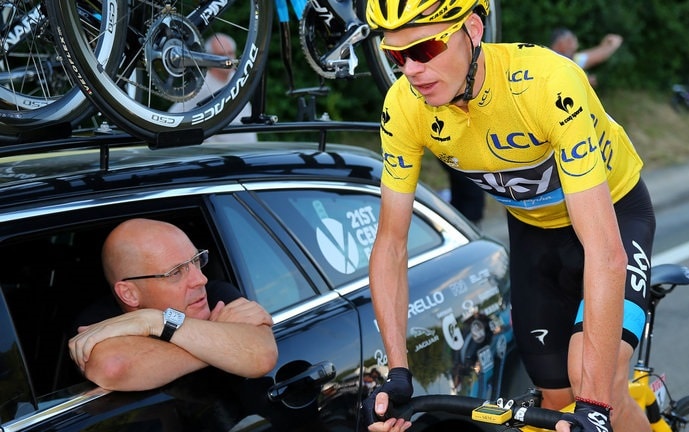 Business Insider interviewed Team Sky principal Dave Brailsford to find out what has made Froome such a consistent winner at the sport's biggest race.
Here's an excerpt from the interview:
"What makes Froome so good? He's one of the most naturally talented riders. He trains hard. He lost 20 pounds and transformed his body. According to Dave Brailsford, it's in moments of chaos that Froome shines, leading his troops coolly under pressure.
"He knows there are highs and lows, but the way to manage chaos optimally — because it is quite chaotic in a crash like that — is to stay as calm as possible," Brailsford said. "If he's calm, everybody else is calm. When they all go down like that, you know, the pack — they stall, they all turn and they look at the wolf, and whatever he does next, they all go with him. If he's calm and he says, 'All right, guys — let's go,' boom, they all go again. If he's panicking or kicking off, then they all do the same, which creates even more agitation, more chaos."
"I think the one thing about Chris is he's highly intrinsically driven. He's very, very driven. For all the right reasons actually," Brailsford said. "It's not about the reward side of it — it's about the achievement side of it. So he's up for it, he's got hunger, he wants it. He's got the talent obviously, so there are your two credentials. Put a good plan in place and remove the distractions and all the barriers."
"As he gets more experience and becomes more successful, he's got more confidence in his ability to gain the form at the right time, to peak at the right time," Brailsford said.
"When he started out, he had to develop leadership skills and he needed the confirmation of winning. And that's one of the insights for me — as he's getting older, his awareness of how to be a leader is fantastic. And he's very grateful, very generous with his support."