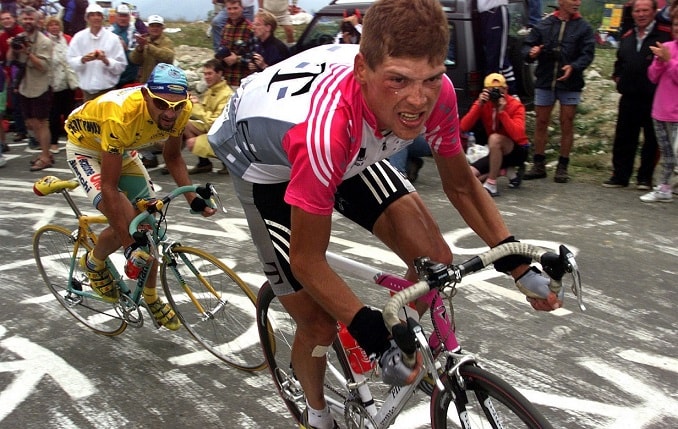 Jan Ullrich, Germany's only winner of the Tour de France, doesn't think professional cyclists are using substances to enhance their performances anymore.
The 43-year-old German, who won the Tour in 1997, was banned for two years in February 2012 by the Court of Arbitration for Sport for blood doping and he has admitted his guilt. Ullrich revealed he was treated by Eufemiano Fuentes, the doctor at the centre of the Operacion Puerto doping scandal.
In addition to the Tour de France and the 2000 Olympic gold medal in Sydney, Ullrich also won the 1999 Vuelta a España and two world time-trial titles (1999 and 2001).
"The black era of cycling is over," he said to German magazine Sport Bild. "I hope cyclists nowadays have learned from our mistakes. I want to believe that and I want to believe in the innocence of the riders."
"It is very fortunate for German cycling to have someone like Kittel, who unfortunately is in a Belgian team instead of a German one. Anyway, he has awakened a new enthusiasm for cycling in Germany,".
The former Telekom rider doesn't believe that Germany is close to taking another victory at the Tour. "The Tour de France has existed since 1903 and I am the only German that has won it.
"That shows how hard it is. I was, as they say, a talent of the century. But there is still plenty to do. You need the right training, the right coach and the right sponsors. Unfortunately, right now I don't see anyone who could fight for the overall win."