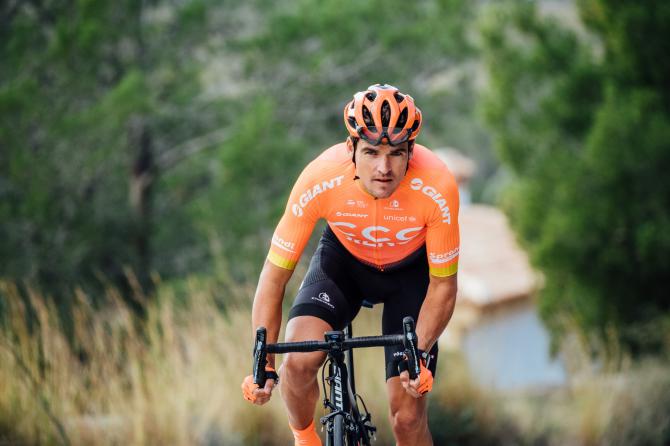 CCC will make their season debut at the 2019 Santos Tour Down Under with Patrick Bevin and Jakub Mareczko in the lead.
The pair will be supported by Victor De La Parte, Lukasz Owsian, Joseph Rosskopf, Francisco Ventoso and Michael Sajnok.
Bevin said he was thrilled to be coming back to the race with his new team.
"I am really excited to go back to the Santos Tour Down Under, which will be the first WorldTour race with CCC Team and on a course I love to race on. I think the updated route is great, it creates a better race overall that is going to go down to the very last meter of the last stage," Bevin explained.
His thoughts were echoed by Mareczko.
"I am really excited for the Santos Tour Down Under as it is my first race with CCC Team. There are quite a few sprint opportunities so I hope to do well, especially as it is at the WorldTour level. I have been working hard in the off season with my trainers and now we will see how my form is at the race." Mareczko said.
Sports Director Jackson Stewart said it's going to be a great race with so many of their team and staff coming to Adelaide, South Australia for the first time.
"We have a lot of firsts coming into the opening races for our season in Adelaide. We are a newly-branded team, with some new staff, and new riders, many of whom have not been to the Santos Tour Down Under before," Stewart said.
"But, the objective is still to win. "We will focus on each stage according to its challenges and we will see how the General Classification develops."
Stewart explained each member of the team has their role to play.
"We have Jakub Mareczko for the sprints, Patrick Bevin is capable of a good General Classification result, and in general the riders will have some freedom to take opportunities as they develop," he said.
"I think the route looks similar to previous years with some fast finishes and some difficult hills. It should make for some hot, fast, and dynamic racing."