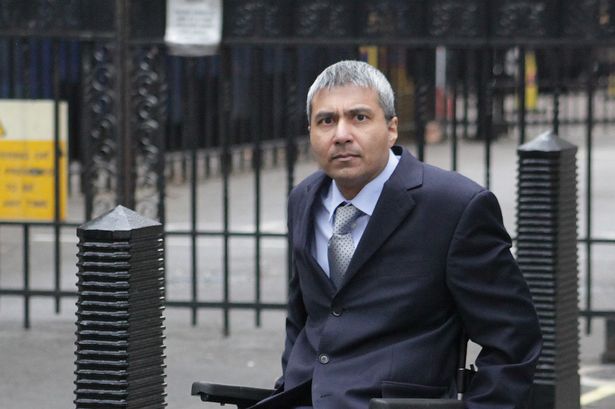 Asif Ahmed was riding a bombhole on the Barry Knows Best trail, UK, in 2012 when his front wheel caught on a "clumpy, grassy piece of ground" and he went over the bars. The crash left Ahmed paralysed and facing the prospect of the rest of his life in a wheelchair.
Asif Ahmed, 47, paid £79 for the beginners' course four years ago but now faces the rest of his life in a wheelchair following a fall on the treacherously steep Holmbury Hill.
A High Court judge ruled Leon MacLean, the instructor, was 80 per cent to blame for the accident. Damages are yet to be confirmed but are expected to be in excess of £3million.
The judge ruled that McClean was negligent in "encouraging" Ahmed to ride "at speed" down the sharp slope without first assessing his biking skills. Describing Ahmed as a "novice rider", the judge said he "should have been warned" not to take the most difficult route down the hill, the BBC reports.
MacLean, a former primary school teacher, had exposed him to "a serious risk of harm", the judge said. However Ahmed was found 20 per cent liable for contributory negligence as he had not raised concerns about his ability.
The instructor's lawyers earlier insisted he was not "cavalier or gung-ho" and never put pressure on his students to go beyond their safe limits.
MacLean is still a leading mountain biking instructor and there was "no reason to believe" he was not a competent one.