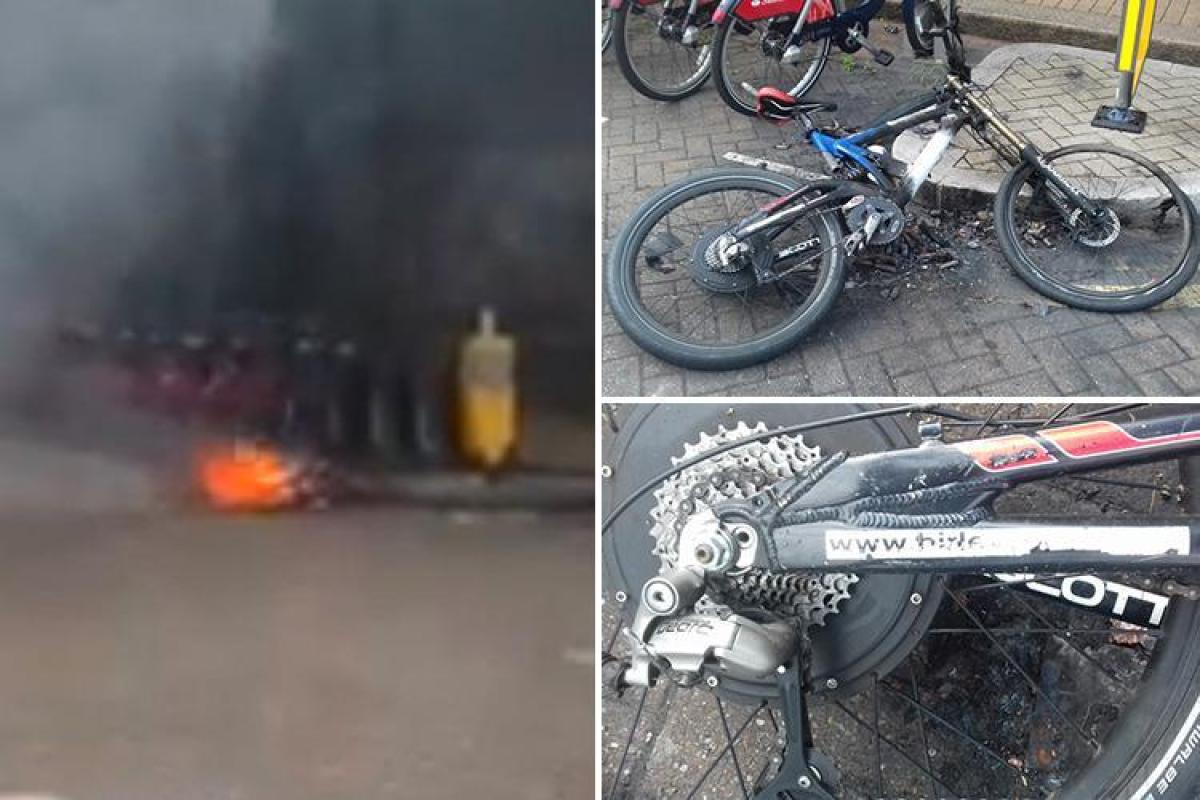 A cyclist in London has had a lucky escape after the battery powering a motor he'd had fixed to his mountain bike exploded and burst into flames.
The bike had been fitted with an electric conversion kit available online that can reach speeds of 28mph. "There was smoke and flames coming from this pushbike under the rider. He hopped off, dumped the machine and sprinted to safety", said Peter Taylor, who was drinking in a pub in Wandsworth, south London, when the cyclist went past.
Electric bike burns in the street after lithium battery exploded
(via The Sun) pic.twitter.com/zo5uX8BkrF

— Cycling Today (@CyclingTodayEn) 13 iunie 2017
"We couldn't believe how big the fire was. Flames were shooting into the air and there was popping and banging, like a fireworks display.
"Some of the exploded battery parts hit parked cars. Someone from The Alma pub down the road got a fire extinguisher but the blaze refused to go out. Eventually the fire brigade turned up.