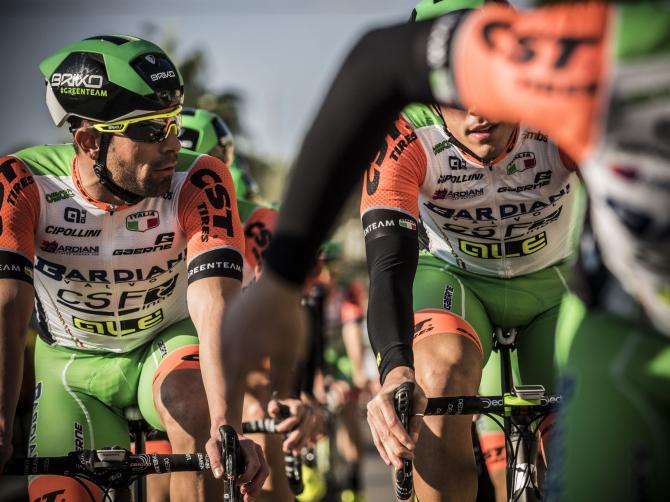 Italian pro-continental team Bardiani-CSF have been banned from competition for 30 days after two of their riders tested positive on the eve of the Giro d'Italia last month.
Just after the B-samples confirmed the original result, the team fired Nicola Ruffoni and Stefano Pirazzi but didn't pursue any legal actions against them to "protect the image of the team and its sponsors", as the formation confirmed through a press release.
A ban for the second division team was therefore inevitable under UCI rules, and the length of it was confirmed in a statement from the world governing body on Tuesday.
"The Union Cycliste Internationale (UCI) announces that the Disciplinary Commission has decided to suspend the UCI Professional Continental Team Bardiani CSF for a period of 30 days from 14th June to 14th July 2017 in accordance with article 7.12.1 of the UCI Anti-Doping Rules (ADR) providing for a "Team Suspension" (*)," a statement said.
"For the duration of its suspension, the Team Bardiani CSF is suspended from participating in any international event."