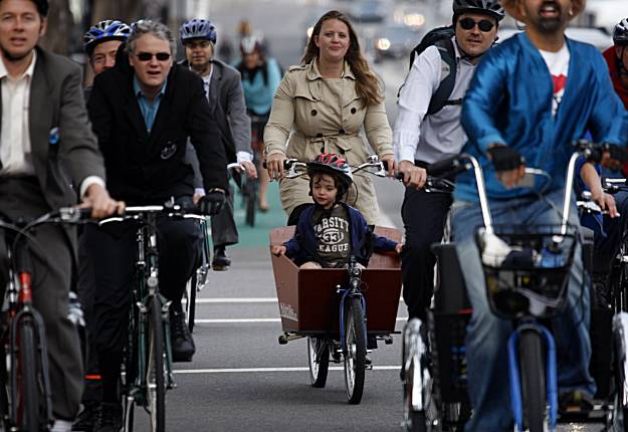 A study conducted by the University of East Anglia and the Centre for Diet and Activity Research (CEDAR) has shown that cycling or walking to work is significantly better for people's mental health than driving.
Commuters who walked or rode bikes to work felt better able to concentrate and were under less strain than if they traveled by car, according to the study.
These mental health benefits are in addition to the physical health benefits of walking and cycling, according to researchers. The researchers also found that commuting on public transport is better for people's psychological well-being than driving.
"One surprising finding was that commuters reported feeling better when traveling by public transport, compared to driving," said lead researcher Adam Martin from UEA's Norwich Medical School.
"You might think that things like disruption to services or crowds of commuters might have been a cause of considerable stress. But as buses or trains also give people time to relax, read, socialize, and there is usually an associated walk to the bus stop or railway station, it appears to cheer people up."
The study used data on nearly 18,000 adult commuters from across the UK over 18 years. Out of this group, 73% said they went to work by car, 13% walked and 3% cycled to work. About 11% used public transport on their commute.
Those who had an active commute were found to have a higher level of well-being than those who went by car or public transport. When researchers analysed the wellbeing of a small group who swapped the car or bus for a bike or going on foot, they found they became happier after the switch.
The study looked at feelings of worthlessness, unhappiness, sleepless nights, and being unable to face problems. The researchers also accounted for numerous factors known to affect well-being, including income, having children, moving house or job, and relationship changes.