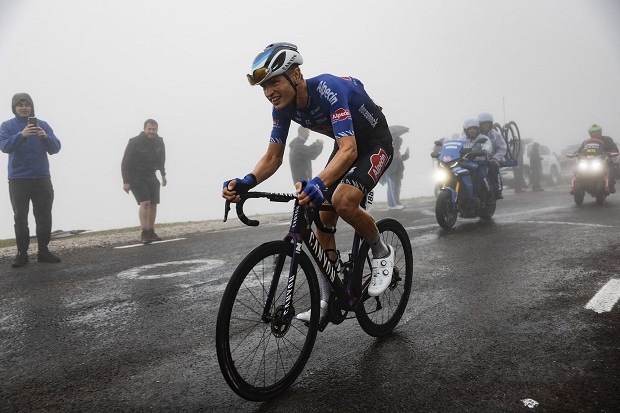 Cycling is not just a sport that excites fans worldwide; it also offers a stimulating betting experience for sports enthusiasts. With countless events year-round, cycling betting presents a fantastic opportunity to try your luck and make some money. 
This comprehensive guide will walk you through the ropes of what to do and what not to do when betting on cycling. Let's dive in!
Annual Events To Bet On
Cycling offers a plethora of exciting races to bet on throughout the year. Here are some of the most popular annual events:
Tour de France
The pinnacle of professional cycling, this three-week race takes place in July and is the most prestigious of the three Grand Tours.
Giro d'Italia
Held in May, the Giro d'Italia is a three-week race that showcases Italy's beautiful landscapes and challenging terrain – feel free to check here for the latest Giro d'Italia betting odds.
Vuelta a España
The final Grand Tour of the year, this Spanish race takes place from late August to early September and is renowned for its steep climbs.
Spring Classics
A series of one-day races that occur in the spring, including Paris-Roubaix, Tour of Flanders, and Liège-Bastogne-Liège.
Dos and Don'ts of Cycling Betting
To maximize your chances of success in cycling betting, follow these simple dos and don'ts:
Do:
Research: Study the cyclists, teams, and race profiles before placing a wager. Analyze past performances and keep an eye on current form.
Diversify: Spread your bets across various markets, such as outright winners, stage winners, and top-10 finishes.
Manage your bankroll: Set a budget and stick to it. Remember, gambling should be enjoyable and not financially crippling.
Don't:
Rely solely on favorites: Cycling is unpredictable, and underdogs often pull off surprises. Look for value bets with better odds.
Ignore weather conditions: They can significantly impact a race's outcome. Study forecasts and adjust your bets accordingly.
Bet emotionally: Stay objective and make decisions based on data and analysis, not personal biases.
Cycling Betting Strategies and Tips
To further improve your chances of success, consider implementing these strategies and tips:
Specialize in specific races
Focusing on particular races or types of races allows you to better understand the event and make more informed wagering decisions. For example, you might concentrate on betting on Grand Tours or one-day classics.
Look for head-to-head bets
You simply choose which cyclist will finish higher between two competing riders. This type of bet allows you to focus on a particular matchup and often provides more predictable outcomes.
Monitor injuries and team changes
These can significantly impact race outcomes. Stay current on any last-minute substitutions or cyclists returning from injuries, as these factors can alter the odds.
Understand race profiles
Each race has unique characteristics, such as the route, terrain, and weather conditions. Understanding these factors will help you make more educated bets by identifying which cyclists are best suited for a particular race.
Follow cycling news and social media
Stay updated with the latest cycling report, as insider information and pre-race interviews can provide valuable insights into a cyclist's form, morale, and strategy.
Evaluate past performance on similar courses
Cyclists often excel in particular types of terrain, such as steep climbs or cobblestone sections. Analyzing a rider's past performance on similar courses can help you determine their potential success in upcoming races. For example, a cyclist with a strong history of success in hilly races might be a smart bet for a race with a mountainous profile.
Explore niche betting markets
While the majority of bets are placed on overall race winners and stage winners, various niche markets can offer better value and lower competition. Examples of these markets include "King of the Mountains" (best climber), "Points Classification" (best sprinter), and "Best Young Rider" (best rider under a certain age). By delving into these less-explored markets, you can find hidden gems and potentially increase your chances of success.
Conclusion
By incorporating these strategies and tips into your betting approach, you'll be better prepared to navigate the exciting world of cycling betting. Remember, success comes with experience and a willingness to learn from your mistakes. So, stay informed, be patient, and enjoy the ride!