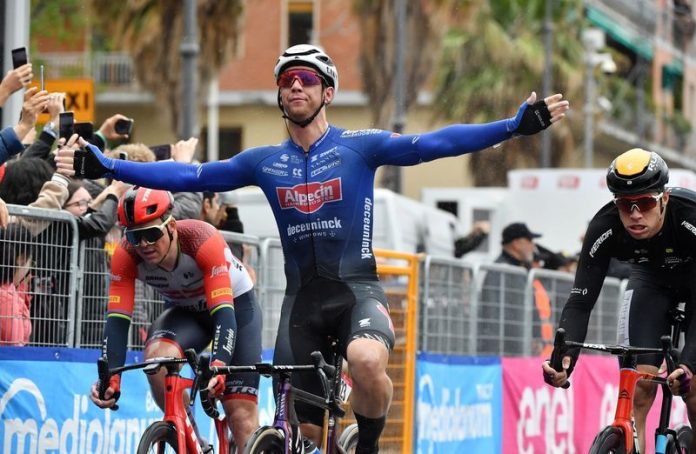 Remco Evenepoel crashed twice on stage five of the Giro d'Italia on Wednesday, the first time after a dog strayed on to the road in treacherous conditions caused by driving rain, before Kaden Groves won the stage in a bunch sprint.
The 171-km route from Atripalda to Salerno had riders spend the majority of the ride in the rain with little relief, riding cautiously on the descents, but chaos ensued when two big crashes ahead of the final sprint split the bunch.
With less than 2 km to go, a crash brought Evenepoel down again along with many riders, leaving the Belgian world champion fuming while the rest of the bunch surged ahead.
Kaden Groves then dominated the sprint to win with stage two winner Jonathan Milan in hot pursuit while Mark Cavendish crashed on the finish line.
"I surprised myself today," Groves said. "Everything was going well, but I crashed at the roundabout with a few kilometres to go. I couldn't put my chain back on fast enough, the group was coming back together but it wasn't very clean."
"We all got lost and the guys had to do a good job very early, luckily I was good enough to be in position on DSM and have the legs to lead out and win."