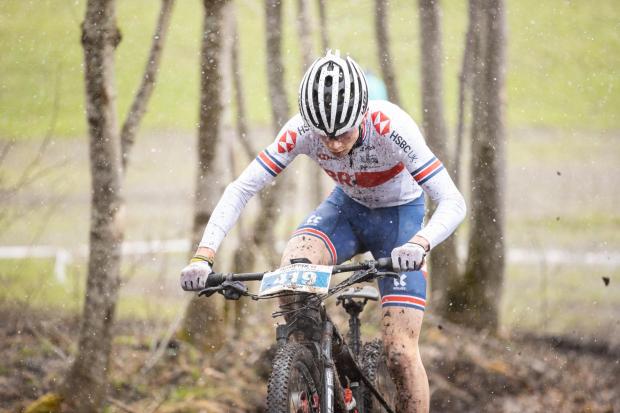 Corran Carrick-Anderson is a young mountain bike competitor and is tipped to become a British Olympic star in the future. He is benefiting from Sports Aid.
Entain is supporting Corran Carrick-Anderson as he gets back to competitive mountain bike racing. The youngster was forced to take a hiatus in competing due to worldwide events but is now back racing in Europe again.
Entain will be providing financial support to Corran Carrick-Anderson through their partnership with the Sport Aid charity. This support will contribute to helping Corran develop his talents in line with other commitments, such as his education. If Corran makes it to become an Olympic athlete, Entain will have played a small part in that success.
What is Sports Aid?
Sports Aid is a charity designed to help young talented athletes. Promising British athletes are identified that could become Olympic or Paralympic competitors in the future. Sports Aid then helps these athletes to nurture their talent and develop in different ways. They could help pay for elite level coaching, equipment, transport, nutritional advice and much more.
Many Olympic and Paralympic champions have come from the Sports Aid initiative, including Dame Jessica Ennis-Hill, Sir Steve Redgrave and Sir Mo Farah. Sports Aid is only able to help young athletes by acquiring funding from partners. They have a range of partners from different industries, and one of them is Entain, a leading multinational sportsbetting and gaming group. So even though, any one of Entain's brands may be more used to providing online betting on cycling events, the group is very much involved in helping talented cyclists as well, such as Corran Carrick-Anderson.
Who is Corran Carrick-Anderson?
Corran Carrick-Anderson is an 18-year-old mountain bike racer with a bright future ahead of him in the sport. He recently finished 11th in a junior event, signalling his best performance of the year and that he's getting back into it after being forced into a break.
There's little doubt that Corran will have recently been inspired by the mountain biking success of Tom Pidlock, as the Peebles talent is back racing again after a quitter than usual winter period.
Multiple lockdowns and travel restrictions scuppered Corran's plans to compete in Europe in the recent past. But he has now returned to action and competed in Australia, Switzerland, the Czech Republic and Germany.
When in Nove Mesto (Czech Republic), he will have witnessed an excellent victor by fellow British athlete Tom Pidlock. Tom – who is four years senior to Corran – became the first British male rider to win a World Cup event for nearly three decades – and he did it in style with a record-breaking lead.
Entain's Sports Aid beneficiaries
Corran is now one of Entain's direct beneficiaries of the group's relationship with Sports Aid. He had been a part of Sports Aid workshops in the past, but this is the first time he has been a direct beneficiary of the funding provided by Entain to Sports Aid. This money will help Corran in ways that are relevant to him, giving him the best chance of success at future junior events.