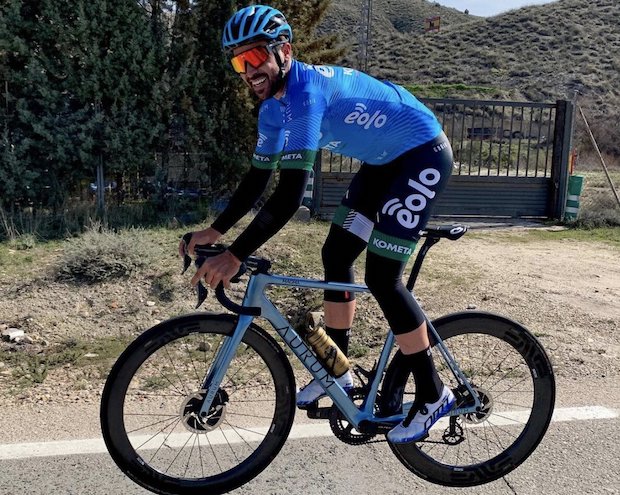 New to the ProTeam division, the EOLO-Kometa team will have the chance in a few weeks to compete in the first Grand Tour in its history, the Giro d'Italia (May 8-30).
Articulated around experienced riders like Francesco Gavazzi or Manuel Belletti, and promising young talents like Alessandro Fancellu, Samuele Rivi, Alejandro Ropero, the Italian team can above all count on knowledge and experience of Alberto Contador and Ivan Basso.
Very involved in this project, which he has been carrying since he retired in 2017, the Spaniard hopes to reach the elite of cycling, and perhaps faster than we think.
"We hope to find another sponsor to add and recruit quality riders," El Pistolero said.
"It will surely be possible next year, and we are even thinking of the possibility, why not, to make the jump in the WorldTour. Besides that, we always hope to offer opportunities to the riders from the Contador Foundation so that they become professionals".