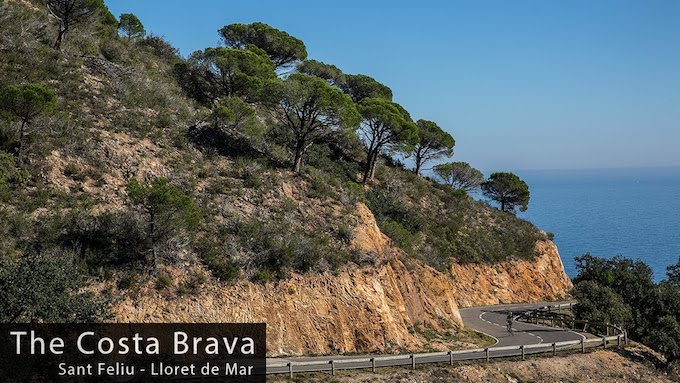 Stretching 256 kilometres from the mouth of the River Tordera, northeast of Barcelona, and running all the way up to the French border, the Costa Brava coast was named after the Mediterranean's wild and rugged coastline.
Temperate winter conditions and gentle rolling roads mean it has a lot to offer for cyclists, so The Col Collective thought they'd check out a 46km stretch from Sant Feliu de Guíxols to Lloret de Mar.
Naturally it wouldn't be The Col Collective without a climb so they took a slight detour and head inland for a 6.3km climb up to Sant Grau, where the views get even better!
Start: Sant Feliu de Guíxols
Finish: Lloret de Mar Distance: 46km
Highest point: 475m
Elevation gain: 1,051m Sant Grau
Climb Length: 6.3km
Elevation Gain 354m
Average Gradient: 5.5%
Max gradient: 14%