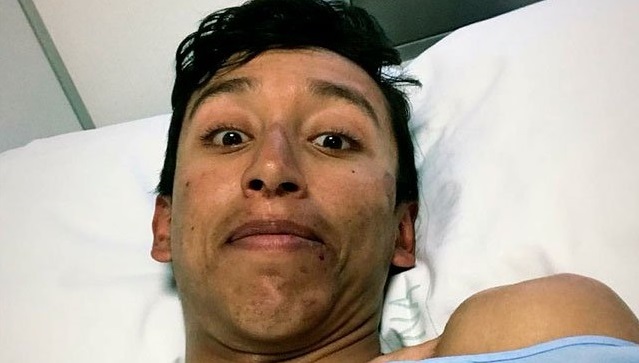 Egan Bernal (Team Sky) has suffered clavicular and scapular fractures in the crash he sustained at the last stage of the Volta a Catalunya, his team confirmed.
"Obviously I'm a little disappointed because it could have been my first WorldTour podium and I'm sad because I felt really good and strong until the last day. But the team gave me so much confidence throughout the race and my teammates did a great job all week. That's left me really happy.
"I already feel a little better today and I feel relatively good, because it was a strong blow and I know it could have been a lot worse.
"It's important to think positively now and prepare myself for my next block of racing. I don't know exactly how long the recovery period will be but at the moment I'm focusing on resting and recovering well."
"Egan obviously took a heavy impact on his shoulder and we wanted to make sure we took time to get that properly checked out", Team Sky Doctor Iñigo Sarriegui said.
"Unfortunately, he has sustained a clavicular and small scapular fracture and so we'll be making sure we get specialist opinion on the best next steps for Egan's recovery and rehabilitation."