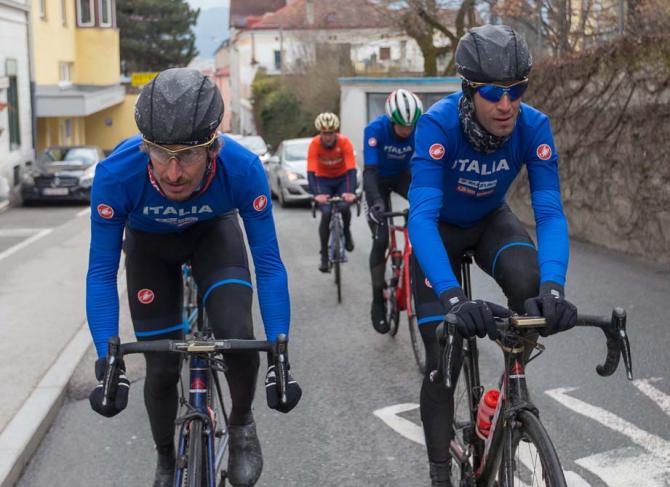 Vincenzo Nibali, accompanied by Franco Pellizotti and Alessandro De Marchi has done a reconnaissance ride of the route of the 2018 World Championships in Innsbruck-Tirol. 
"The final climb looked like a mountain bike endurance race, so hard," Nibali said.
Innsbruck 2018
Con Vincenzo Nibali, Franco Pellizotti e Alessandro Demarchi sul percorso del Mondiale. Ultima salita? Eccola

Posted by Davide Cassani on Monday, March 26, 2018
"It will be a difficult race to manage, from power distribution to food, from the technical choices to the choice of athletes for a complete national team. After seeing it on paper I was expecting a hard route but riding it is quite another thing. Many other riders will be as surprised as I was today."
The men's road race will take cover 265km, and pack in more than 5,000m of climbing, making this the most mountainous World Championship road race course since the 1995 event in Colombia.
"I had already seen the course but today both myself and the boys were impressed," he explained. "There's an 8km climb to be repeated seven times, plus a final wall with inclinations that peak at 28%: This says everything about the hardness of the route."