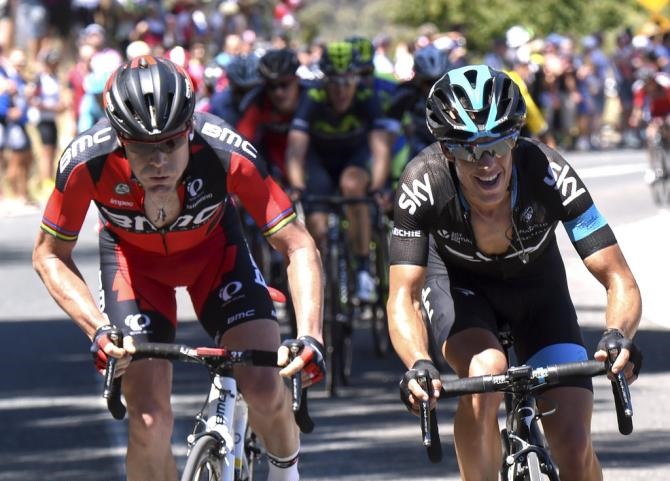 Richie Porte came close to the podium of the Tour de France and is ready to bridge the remaining gap as BMC Racing Team's sole leader in 2017.
Having fought his way out of a corner to win the Tour de France, Cadel Evans is now in Porte's corner. Evans won the Tour with BMC and while he retired early last year, he remains involved heavily at the team.
"I think for me it's probably the most important year of my career,", said Richie Porte. "So I'm really looking forward to just getting stuck into it. Being an Australian, it's an added [bonus] to have Cadel.
"He's a big inspiration for me. One of the reasons I'm riding a bike is the Cadel Evans factor. So then to have Cadel [advising me] this year in the Tour de France … is a huge mental tower to lean on."
Evans famously rallied from a bike change at a critical moment in the 2011 Tour to finally win the title after several near misses.
"Cadel is a hard cookie. He always was one of the hardest riders out there," Porte said. "I remember riding that Tour [2011] and seeing him stopped on the side of the road, cool as a cucumber, having a bike change.
"I don't think anybody has won the Tour with a straightforward race. There is always something that the road throws up at you."
Richie Porte will start 2017 season at the Road National Championships in Ballarat, followed by Tour Down Under.