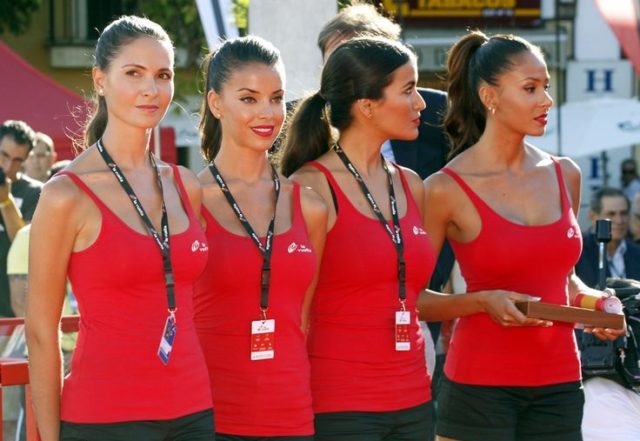 The organisers of Vuelta a Espana say they may change the role of girls on the winners' podium, after calls of sexism.
Controversy has surrounded the continued use of skimpily dressed models at motor-racing events in Spain, with a left-wing council in Jerez attempting to ban the presence of so-called 'paddock girls' at this year's Spanish MotoGP.
"We are aware of the social and media debate that has been generated over recent months about the presence of hostesses on the podium," said Javier Guillén, the director general of Unipublic, the owner of La Vuelta. "In Australia they are no longer being used and the same applies to other races in Spain,".
"We can't turn our back to this debate so we will incorporate some novelties in the next Vuelta. We will make some changes. We are still working on them. What we will do, will always be done with elegance," he continued.
"After the initiatives that have appeared in the last months, we feel that we should make some changes to the podium ceremony. Personally, I wouldn't chance anything because we have never done anything extravagant with the presence of podium girls.
"We have always been respectful, but I understand that it is a sensitive subject. The jobs of the podium girls will be maintained. The Vuelta is for everybody."