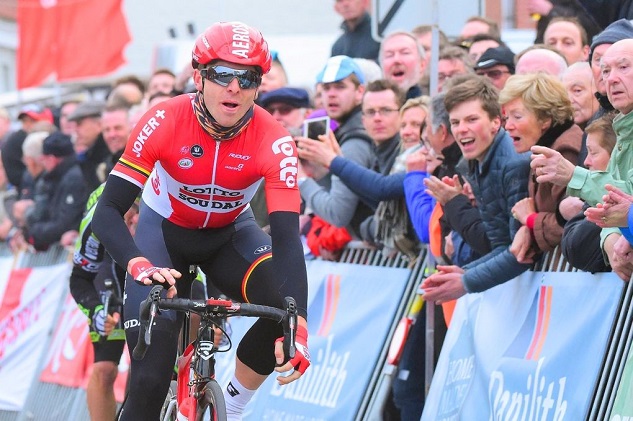 Kris Boeckmans was caught on camera yesterday, in Nokere Koerse, escorting Justin Jules to back of peloton in a bizarre altercation.
Boeckmans gave his side of the story in an interview with Het Nieuwsblad.
"I was working for De Buyst when Jules started pulling at my saddle. He needs to keep his hands off his body and my bike. He cursed all kind of things at me in French. Then I thought: Then you'll go with me to the back of the peloton."
Jules was sentenced to three years in prison in 2008 for murdering his alcoholic stepfather with an iron bar four years earlier.
"It's not the first time he's done that. They told me, 'Watch out, he's not normal, he spent three years in prison'. That shouldn't be an excuse. Why should that lad be allowed to get away with things?"
Kris Boeckmans also tweeted: "I did it my way, maybe it's not the best way but always with respect and security for my colleagues"
https://youtu.be/la88zd4V6U4?t=822