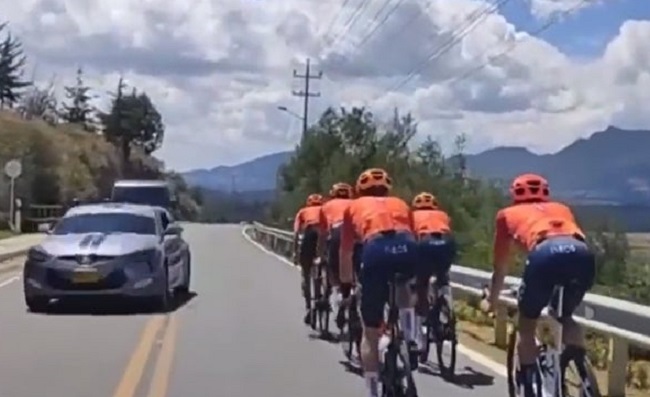 Egan Bernal, Richard Carapaz, among others, have narrowly avoided a serious accident while training in Colombia.
A technical support of the Ineos riders on a motorcycle caught video of a car passing in the on-coming direction and edged into the lane of the cyclists.
Esto ocurrió en el último entrenamiento del @INEOSGrenadiers en Colombia. Un auto rebasa justo antes de entrar a la curva y a pesar de la doble línea amarilla. Un imprudente se pudo llevar por delante a @RichardCarapazM, @Eganbernal o cualquier ciclista del mundo 😠 pic.twitter.com/SoeVrhWwJH

— Santiago Guerrero (@guerrerosanti7) January 18, 2022
Bernal along with Richard Carapaz, Omar Fraile, Brandon Riviera, Andrey Amador, and Carlos Rodriguez are preparing for the 2022 season in Colombia.