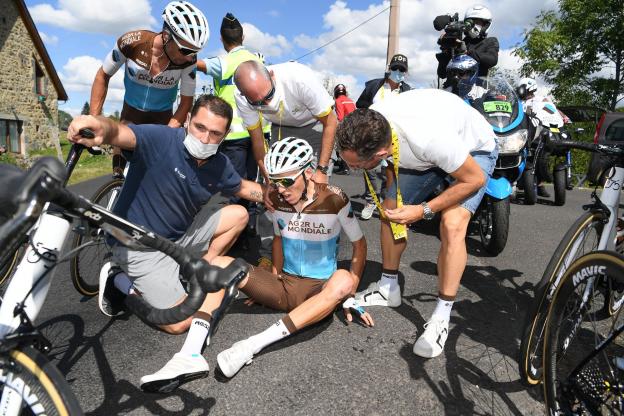 (Reuters) – Romain Bardet suffered a small haemorrhage following a concussion that forced him to pull out of the Tour de France.
"An MRI in the morning revealed has confirmed a small haemorrhage following the concussion," Bardet wrote on Instagram.
The 29-year-old crashed with 87km in the 13th stage, getting back on his bike despite a bout of dizziness and lost 2:30 to overall leader Primoz Roglic, slipping down to 11th on the standings from fourth.