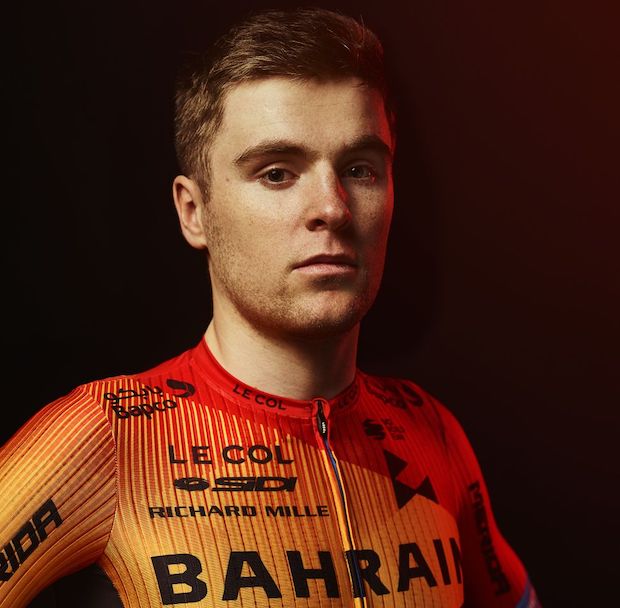 Bahrain McLaren revealed its new kit and bikes for the 2020 season at a team presentation in Woking, UK.
The red and blue of the old Bahrain-Merida kit is gone, and in its place, a red and yellow color scheme that mimics that of McLaren's Formula One race cars.
British brand Le Col, founded by ex-pro Yanto Barker, is looking to take its performance range to the next step with a WorldTour partnership. According to McLaren, Le Col's current race collection has proven to be the fastest kit in initial aero testing.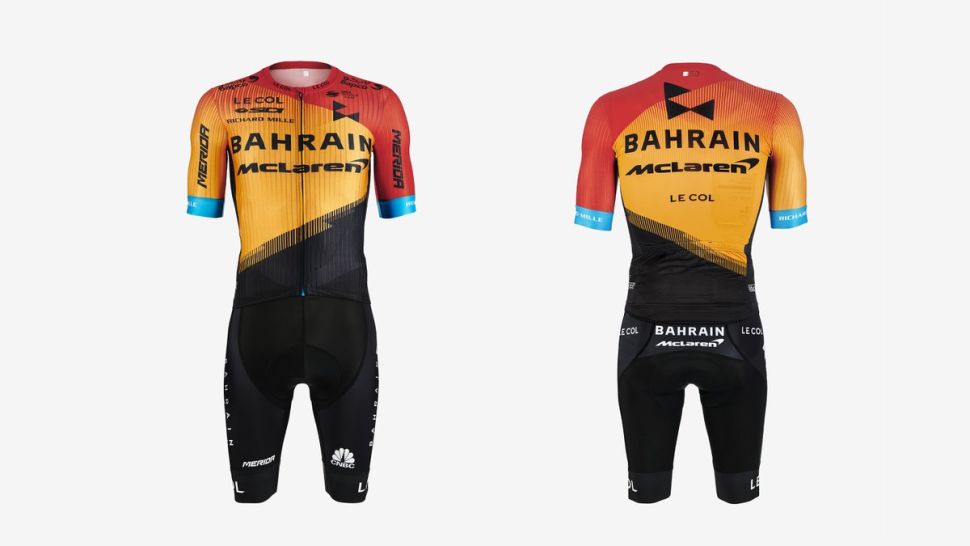 "This is a great moment in the story of our team – joining forces with Bahrain World Tour Cycling Team to challenge the conventions of a sport we love and respect is exciting for everyone involved," said John Allert, Joint Managing Director of Bahrain McLaren.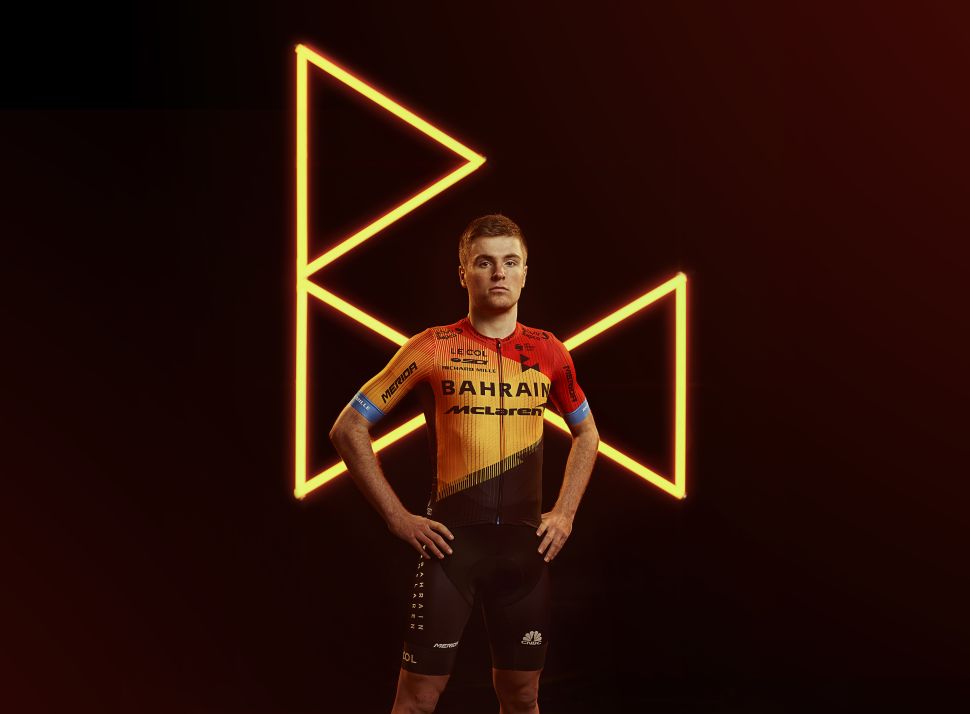 "We hope to give cycling's passionate fans something new to cheer – this is a team built for tomorrow, with great respect for the past. McLaren will bring technology to the team, a culture of continuous improvement, dynamic marketing and innovation forged in the most technically demanding sport in the world – F1. However, this is a phenomenally competitive sport, and we don't underestimate the challenges nor the strength of our competition."
"Today is a great moment for the entire team," added Milan Erzen, co-founder of the team and Joint Managing Director. "We are indebted to the Kingdom of Bahrain for the support and belief it has had in this team right from the beginning of our journey in 2016. As we start this new and exciting chapter, we look forward to further promoting the benefits of our great sport to the Bahrain community, and giving them, as well as all our international fans and partners, plenty to cheer about in 2020."
Built for tomorrow. ? ?

The bikes that will power our riders in 2020, courtesy of @MeridaBikes. pic.twitter.com/12LjHBxmGq

— Team Bahrain McLaren (@BahrainMcLaren) December 9, 2019
For 2020, the team will add Mikel Landa, Wout Poels and Mark Cavendish to its roster and will sport new colours.