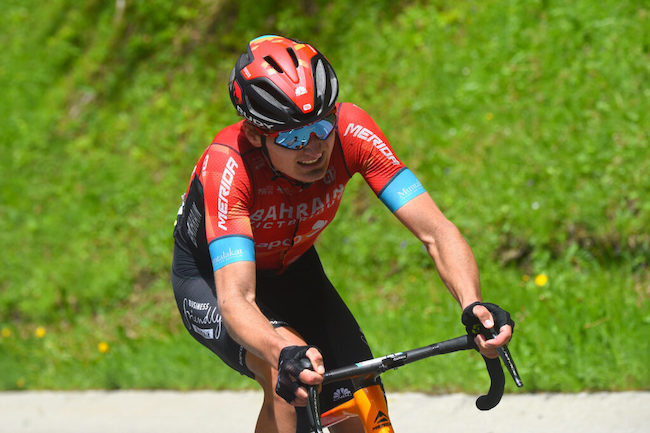 Milan Erzen, director of Bahrain Victorious, responded to the anonymous accusations of doping made last couple of days after the good results of his team at the Dauphiné, where Mark Padun took two stage wins in a row.
In addition, those successes have come shortly after Damiano Caruso was second in the Giro, winning one of the toughest stages and fighting for the 'jersey' until the last stage with Egan Bernal.
"It's an absolute disgrace", an anonymous team manager told Le Parisien. "How am I going to approach sponsors and tell them that there is no more doping when we see this? It's crude. The Bahrain team is becoming more and more scandalous. Already, their Giro was depressing, with the Damiano Caruso or the Jan Tratnik who surprised everyone on the climbs."
"We all feel like idiots. That the guy does a hold-up at La Plagne, why not? But he doesn't have the decency to hide away a bit the next day. There's a feeling of impunity that reminds us of the dirty 2000s. But, obviously, as long as you don't have proof, you keep quiet…"
Ezren defended Caruso, Padun and Sonny Colbrelli, who also won a stage at the Dauphiné and was 3 times on second place.
"Look at Damiano. He has finished top-10 in Grand Tours when working for someone else. Does that make him a shitty rider? Or Sonny Colbrelli, was he not winning before? Also Padun, back in 2019 he won races against top guys. He's been a high-level guy but has just had some problems. I don't need problems from the rest of the peloton.
"We're racing just like the other teams. Padun spent two days in the break but if he stays in the peloton I don't think that he'll finish inside the top-10 because he's not that confident. Yesterday, instead of helping Jack Haig, we felt that going for the stage win was more important."
"To put a whole team behind one guy at the Tour de France when there are three or four guys better than us, it looks stupid. Why would we do this? We did it last year and got a fourth place but fourth, fifth or sixth, it's totally the same. Only the Tour is important for the podium and second place you are just the first in a line of losers. Okay, the Tour de France it means something if you're second, but not the rest."