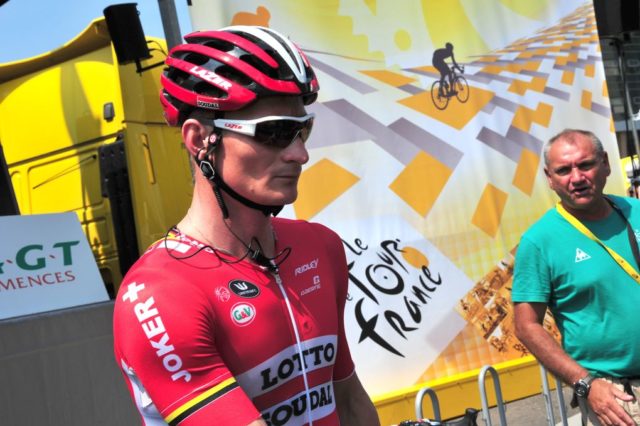 After failing to win a stage of the Tour de France for the first time since 2010, Andre Greipel's run of disappointing performances continues at BinckBank Tour.
"This is not my best time as a cyclist, but what can I do about it?" he told Belgian newspaper Het Nieuwsblad. "As you can see, the team continues to believe in me. But it's as if I've lost all instincts to make the right decisions.
"Today [on stage three] I was in fourth position with 400 meters to go. In the end, I cannot even sprint. I've completely lost my instinct on the bike.", Greipel said after finishing 13th on stage three.
Greipel's last victory came back in May on stage two of the Giro d'Italia.
"It's frustrating for us, but especially for him," admitted Lotto-Soudal sports director Herman Frison. "It just does not work. André will have to flip the switch himself."