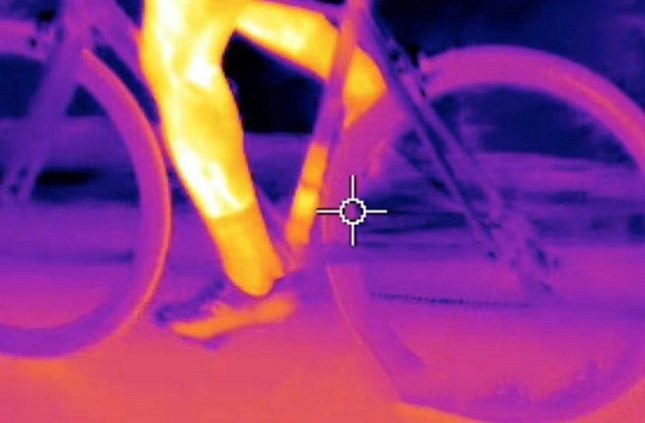 A 53-year-old masters cyclist was discovered using an electric motor with thermal cameras at an amateur event in Bedizzole, near Brescia in Italy.
Alessandro Andreol finished third in the race and was asked to bring his bike the commissaires for further inspection after the race. Dissembling Andreol's Argon 18 was unnecessary as he admitted his guilt and left the race. The first five finishers all had their bikes checked.
"We had some precise reports and we proceeded accordingly," said Emiliano Scalfi, vice president and technical director.
"Looking, we saw that there was heat in the tube of a rider's bike tube. We invited the riders to go with our two judges at our authorized center to control the bike, but at that point he admitted his fault."
"We invited the rider to go with two commissaires to an authorised centre to check the bike, but at that point, he admitted his guilt," Scalfi explained. "Inside the bike, he had a motor."
The incident represents only the second time a hidden motor has been found concealed in the bike of a racing cyclist. In February of last year a motor was found in the bike of 19-year-old Belgian and European U23 cyclocross champion Femke Van den Driessche.
She was banned for six years and fined 20,000 Swiss Francs. Like the new case in Italy, her hidden motor was also found in the seat tube.